Pet professionals are knowledgeable (about animals anyway!), well organised and possess great communication skills—but even the most intelligent veterinary practice owner can make a myriad business mistakes.
Being aware of the common business failures can help you avoid making the same mistakes in your own veterinary practice. This might just help safeguard the future of your business—not to mention your long-term career happiness.
To develop and maintain a dynamic veterinary practice, here are some common business mistakes to avoid.
Mistake #1 — Working IN the business, not ON it
According to veterinary coach Dr Diederik Gelderman, "[Veterinary practice owners] have the most amount of control when they have no control at all!"
He explains that most practice owners take on virtually all the duties when they first set up their practice. They manage the reception, perform veterinary services, order medicines, unpack stock, take the garbage out, and mop the floor…
In an article he wrote for Vet Answers he advises, "As soon as you get a little spare money, hire someone to take out the trash, do the kennels and mop the floor. And put in a system so that these tasks are done as well as you'd do them yourself – even better perhaps. Then all you have to do is to occasionally monitor the system.
"Then you might hire another Veterinarian and train him or her in your way of doing a consultation, managing clients, doing surgery and so forth."
By taking yourself out of the business, you are left with more time to work on the business—supporting business growth, ensuring client and staff satisfaction—and reduce your overall stress levels as a practice owner.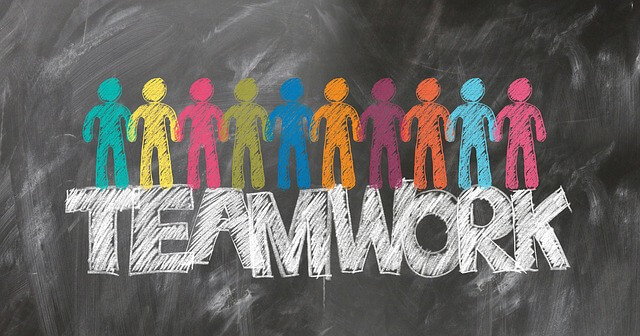 Mistake #2 — Overlooking the importance of work culture
The 2016 report "Understanding the Impact of Organizational Culture in Veterinary Practices" conducted by the Daniels College of Business, University of Denver, US, the researchers outlined that the culture and relationships within a veterinary practice may have a significant impact on the success of the business.
The paper identified culture affects the following metrics:
Talent retention
Lost work days
Margin of growth %
Sales growth %
Customer engagement
Customer retention
Individual growth and development
It was noted that smaller veterinary practices have a cultural advantage in certain areas. For example, practices with fewer employees were associated with more positive cultural perceptions on leadership, teamwork and staffing, and relationships with veterinarians. While larger practices might find it more difficult to establish and maintain a positive culture, it identified a number of key areas to work on.
The researchers identified eight dimensions of organisational culture. Employees' perceptions of these specific dimensions were used to assess whether employees viewed the culture of their practice in a positive or a negative light. The eight dimensions are:
Training and career development
Rewards and recognition
Institutional fairness and communication
Employee involvement (the degree to which the practice values the ideas and contributions of its employees)
Teamwork and staffing
Supervision (clear performance goals and constructive feedback)
Leadership skills
Relationships with veterinarians
Business culture plays a huge role in the overall sentiment of your veterinary practice. It can dictate day-to-day work practices, goals, values and attitudes of staff.
As a veterinary practice owner, if you feel the culture of your practice may be impacting the success of your business and the happiness of staff it might be time to work on changing the culture.
In order to implement change you must first understand your employees' view of the existing culture. You can use the eight dimensions (listed above) to gain an insight into the current level of satisfaction.
Following this you will need to define your mission. What type of cultural atmosphere would you like to create for your veterinary practice?
Understand the traits that reflect your ideal culture. Invite staff to participate in the exercise and together you can forge a clear vision of how your new culture will look and feel.
As a team you can then look for ways in which to implement these traits into everyday practice.
Culture can't be created in a day but over time, and with everyone involved, a new positive culture can come into existence.
Mistake #3 — Not embracing digital technology
Most pet owners consider their pet as part of the family. So when it comes to finding a vet it can often be an emotional decision. Similar to finding health services for a child, pet parents often begin their search online. They look for favourable recommendations and reviews from other pet owners.
If you don't have a website or you have a website that isn't engaging and hasn't been updated since you launched your business, odds are it's going to turn potential customers away.
However, digital technology isn't just about your online reputation. Internal computer systems help streamline everyday duties, like making bookings, sending reminder emails, medicine orders—as well as accounting.
If your veterinary practice still uses manual processes or outdated software, it really is time to think about moving into the 21st century.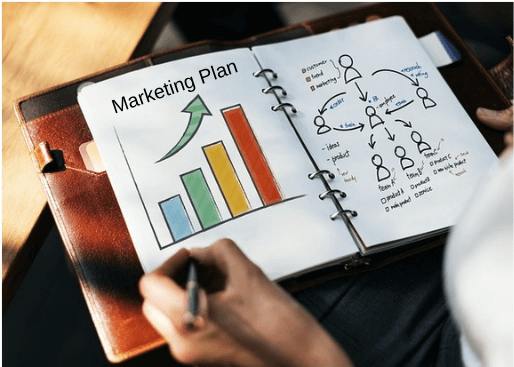 Mistake #4 — Failing to implement a solid marketing strategy
Even the best veterinary practice with the most highly skilled vets can fail. That's if they don't bother with any marketing activity!
Advertising, public relations and promotional campaigns all fall under the realm of marketing and without a clear marketing strategy you can offer the greatest veterinary service but potential clients might never know about it.
Start by identifying who your target market is and building a profile that describes your clients.
Next list all your services and decide which ones set you apart of which ones you would like to be recognized for.
Create an overview of marketing ideas and activities that tie back in to the services you want to promote and then plot these in a calendar.
Of course, there's a great deal of time and effort that goes into implementing a marketing strategy but having the basics written down is certainly a start; a platform to build on.
Aside from the common mistakes mentioned above, it is paramount for veterinary practices to have the right insurance cover. Professional indemnity and public liability insurance are vital, but it might also pay to consider other business insurance options—after all, there are a myriad of unexpected events that can happen.
Take a look at the other types of insurance vet practices can consider.

The following two tabs change content below.
Liz has a passion for all things cat and dog, and was one of the first in Australia to bring Pet Insurance to the market. She has headed up Petsecure for the past 12 years, and is committed to promoting and supporting the amazing work done by rescue groups around Australia, and those who work to promote a better life for all animals.
Latest posts by Liz Walden (see all)