Pet grooming can be a profitable option for someone looking to start a business in the pet industry. However, before you get started, consider the tips and tricks to make it a success.
According to a Commonwealth Bank survey, Aussie pet owners are spending a whopping $743 million a year on their four-legged friends.
The bank's data shows that this figure has risen by more than 90 per cent in the period 2015-2017.
Yet while the greatest expenditure was on vet bills, pet owners are also spending up big on pet treatments and high-quality grooming, pet sitting, food, accessories and luxury retreats. Certainly, this shows that our love of pampering our pets is growing.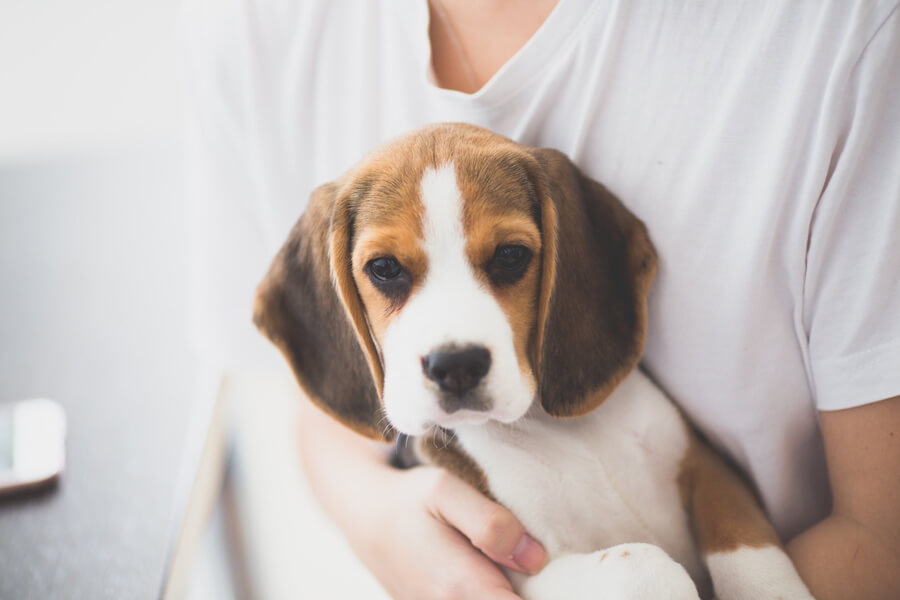 Image source: Ionut Andrei Coman on Unsplash
Making pet grooming a successful venture
Indeed, the trend towards the humanisation of pets is seeing more and more pooches enjoying regular grooming sessions — be it at a doggy day spa or via a mobile pet grooming service.
Thus, with pet owners turning their attention to the health, wellbeing and good looks of their animals, it would seem like a great time to start a pet grooming business.
If you think you've got what it takes to start a dog grooming business, keep reading for our tips to make it a great success.
6 tips for running a successful pet grooming business
1. Build amazing relationships
Professional pet groomers and pet owners should be 'partners in pet care'. They should work together to ensure the best outcome for Fido. However, for a pet owner to work with you they need to respect and trust you, so it pays to be open and honest
Without a doubt, building great relationships paves the way for fostering a long-term client base.
Even it you have amazing grooming skills, if a pet owner finds you aloof, unfriendly or down right rude, they most likely will not be bringing Rover back to your pet grooming business. And who can blame them?!
Take the time to get to know your clients (human and animal) and ensure your staff realise the importance of building lasting and honest relationships.
Essentially, if you ace the art of communication, your client service is likely to be highly rated—which will definitely help your grooming business achieve success.
2. Hone your grooming skills
Hearing your client (the human one, that is!) say, "Oh wow, Felix looks like a million dollars. He's never looked this good" is indication of a job well done. It's the cherry on the cake.
Of course, getting to this point is the hard part. You can be a terrific stylist but if you don't give your client what they asked for or what they want, they're simply not going to thank you. Possibly they will never return!
Mastering the art of animal grooming is essential, but so is learning how to decipher a client's needs. Talk to your clients beforehand, so that you're fully aware of what they do and don't want. If you cut the dog's coat too short, there's no going back. Likewise, if you don't take it short enough your client might not be happy.
That being said, keeping up to date with pet grooming trends can help set you apart from other pet grooming businesses. You might also specialise in cutting certain breeds, such as poodles or bichon frises.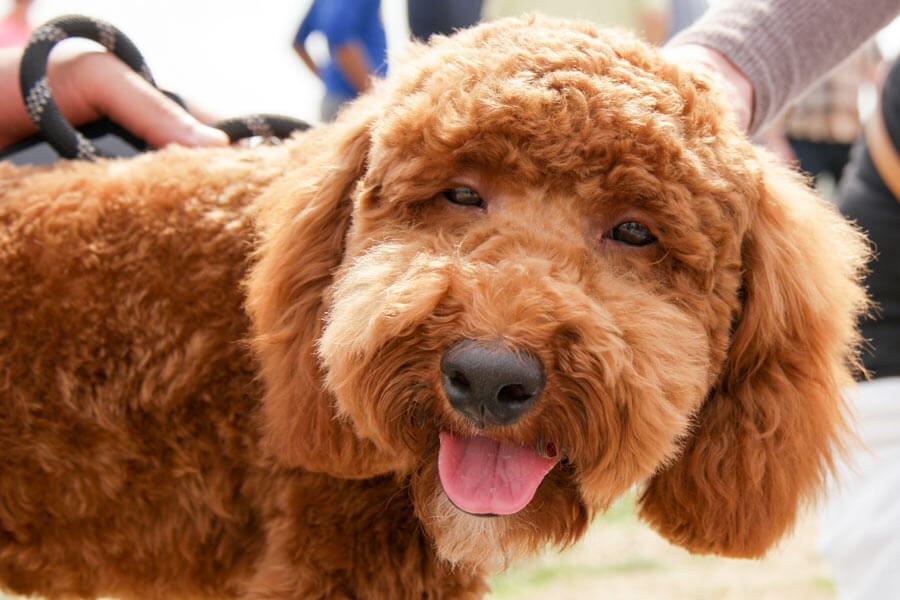 Image source: Rene Vincit on Unsplash
3. Build human and animal trust
If you want your clients to keep coming back you need to build trust. After all, why do many owners ask friends and family members to recommend a pet groomer? It's because they want someone they can trust.
You wouldn't leave your child with someone you didn't trust and this sentiment extends to our pets. As such, building trust is vital to the success of your pet grooming business.
To build trust you need to be honest, which means always telling the truth, admitting to errors and mistakes and taking ownership.
You also need to offer consistency. This applies to your behaviour and your services. Always offering the same, high-level service, personal attention, kindness and can-do attitude is a surefire way to gain trust.
4. Be compassionate and patient
Not all dogs like being pampered and groomed. In fact, some pooches find the whole experience terrifying. Professional pet groomers need to demonstrate patience and compassion at all times.
Not only is this important because dogs are super intuitive and can read your body language, but also because the pet owner does not want to see you getting annoyed at their beloved dog.
Showing compassion and patience requires you to stay calm, talk nicely to the animals and demonstrate that you care. This isn't really something you can fake, so if you really do want to make a go of your dog grooming business, make sure you really do love all dogs.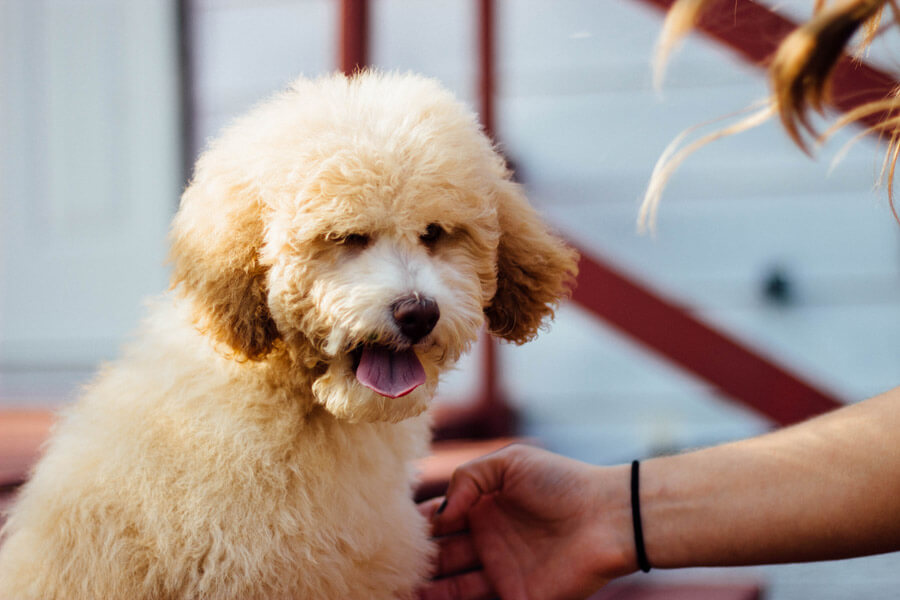 Image source: Andrew Spencer on Unsplash
5. Invest in the finer details
Yes, your fur clients deserve your undivided attention but don't let other things slip, such as the cleanliness of your mobile van or salon.
Look at your pet grooming business through the eyes of a potential new client. What do the layout, tidiness and general appearance say about your business?
Often it's the finer details (like getting a complimentary biscuit with your cup of coffee) that create the positive vibes and pleasant memories. Certainly, when you work in the pet industry you have two clients — 1) your furry client and 2) the pet owner. Both are equally important, so both deserve to receive amazing service.
Offering your four-legged client a dog treat on arrival is a nice touch, but perhaps a sweet treat* for their human friend (who also happens to be the person who pays the bill!) might go down well.
Similarly, keeping the wash areas and grooming tools clean is a must but don't overlook the human waiting area or your shop front.
* Don't forget that many human foods, particularly chocolate, can be harmful to pets, so keep out of reach of the animals.
6. Be professional at all times
There's no denying that professional behaviour can benefit your career and your business. So what exactly is professional behaviour?
It's a form of etiquette that requires you to act in a respectful and polite way. There are several different traits that can portray professionalism but here are a few:
Etiquette (For example when welcoming a client into your pet grooming salon or when answering the phone)
Competence
Poise (For example, how you handle a difficult situation)
Reliability
Appearance (Even when washing animals, you can still be neat in your appearance)
Demeanor (For example, displaying confidence but not appearing cocky or arrogant)
Don't forget, professionalism isn't just confined to the space in which you operate your business. Imagine seeing your pet groomer shouting at a dog at the local park or being rude to a shopkeeper! It doesn't matter whether this behaviour happens during work time or not, you might think twice about allowing them to continue grooming your dog
While it's wonderful to see more people pampering their pets, it's important that professional grooming and sparkly accessories don't become more important than essential pet care.
As professionals in the pet industry, you can help play a role in promoting pet health. Talk to your clients about the need for regular vet checks, and the importance of keeping up to date with flea, tick and worming treatments. This way we can all help support the health and longevity of our fur pals.
The following two tabs change content below.
Leanne Philpott
Leanne is a professional freelance writer at contentchameleon.com.au. She works alongside her fur pal Chewie (a border terrier) to deliver information that is accurate and relevant to our readers.
Latest posts by Leanne Philpott (see all)