Thinking about launching a pet business of a different kind? Here are several unusual pet business ideas. All of which are designed to spoil our four-legged friends.
Most pet owners would agree their pet is part of the family. So when it comes to caring for their fur baby, they're often on the look out for great ways to spoil them.
For pet businesses and entrepreneurs (AKA pet-preneurs), this presents an awesome opportunity to think up weird, wonderful and even unusual pet products and services.
If you're ready to embark on a new venture, or you're just keen to see what crazy products and services exist for our puurr pals and bark buddies, check out these 10 unusual pet business ideas.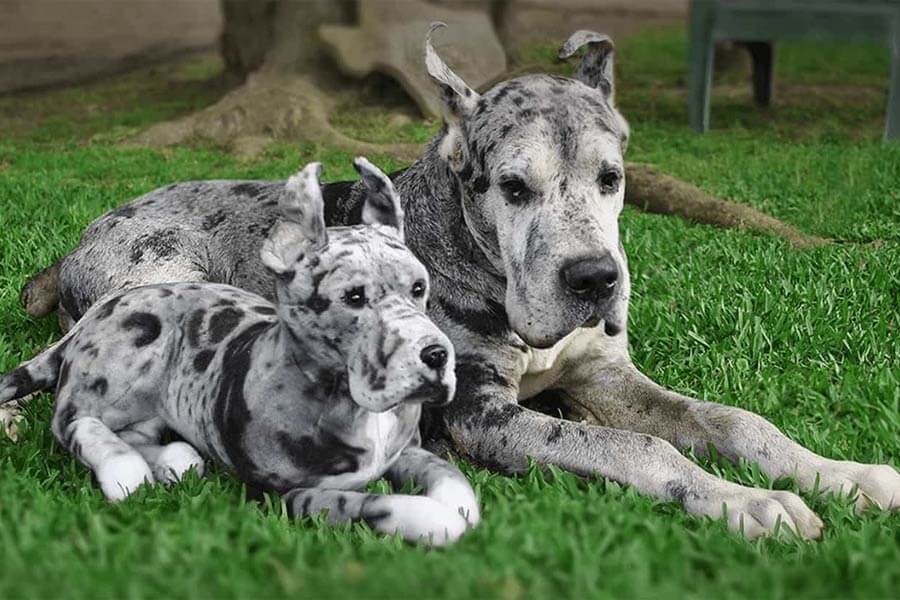 Cat and dog doppelgangers
While some pet owners hang framed photos of their dogs all over their homes, other choose to clone their beloved pet.
And that's exactly what Cuddle Clones does. It provides custom-stuffed animals that look the spitting image people's pets. Pet owners simply provide an image of their pet and a few further details and the clever folk at Cuddle Clones create a unique plush replica of the animal. You can even get a life-size stuffed toy!
But that's not all, Cuddle Clones will also make slippers and golf club heads (amongst other things) that are custom made to look just like a person's pet.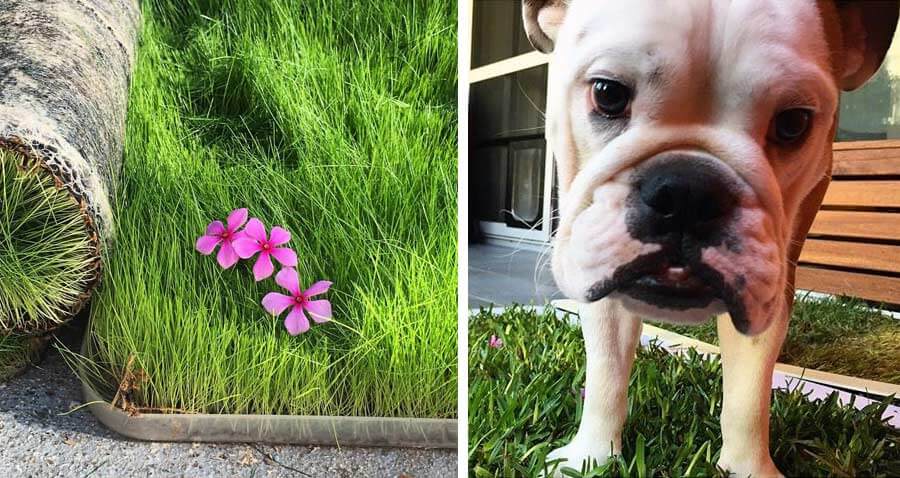 Portable dog toilet
Perfect for apartment-dwelling pet owners, Potty Plant is a portable loo for pets. Founder Julia Sakr came up with the idea when living an urban high-rise with her puppy Barney.
She found toilet training her pooch a real pain. Aside from having to take constant trips to the nearby park, puppy pads just left her apartment smelling of pee.
Potty Plant is the first dog toilet in Australia to use real grass. It's 100 per cent natural, compostable and gets delivered straight to the pet owner's door.
Also, because Potty Plant is regularly replaced with fresh grass, there's no nasty pee stench. Pet owners simply arrange a grass delivery schedule that suits their needs and off they go.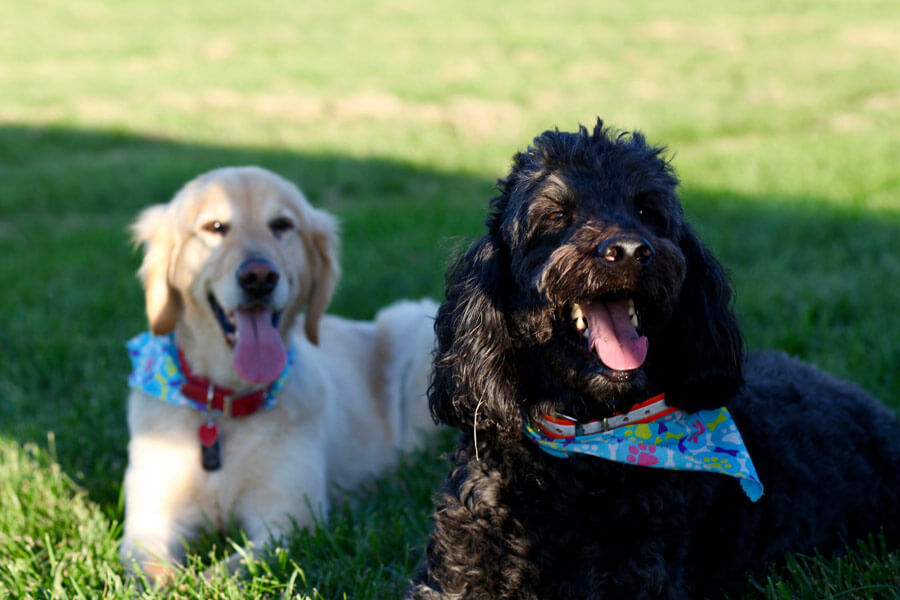 Poop scooping service
The clever peeps at The Poop Scoop live by the motto "we scoop the poo so you don't have to". And while picking up other pet owner's dog's poo might not sound like the best job in the biz, you've got to admit it's a crazy genius idea.
The Poop Scoop is all about helping pet owners reclaim their backyard and helping reduce the impact of doggy do-do on the planet.
The WA-based business take collected dog poo to The Earthwise Community Garden in Subiaco, where it contributes to the worm farm.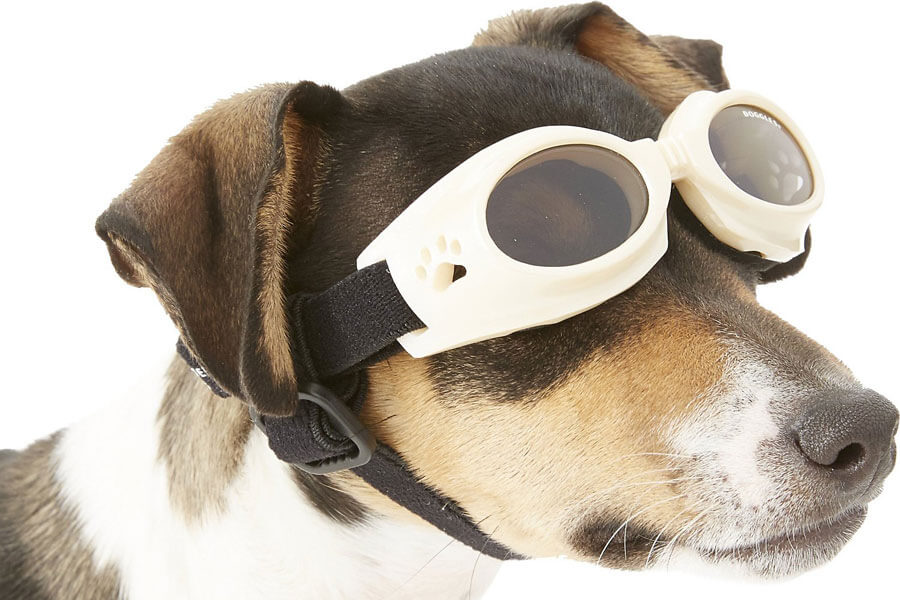 Sunnies for dogs
If you're a vet you know only too well the importance of looking after dogs' eyes. And Doggles ILS are designed for that purpose – to care for and protect dogs' eyesight.
Apparently the idea of Doggles pet business came to light when the company founder Roni Di Lillo was playing Frisbee with her border collie on a sunny day. She noticed her pooch was struggling to see and wham…tinted sunnies for dogs were born!
With shatterproof lenses, anti-fog ability and 100 per cent UV protection, Doggles are the ultimate in canine eyewear. But don't be fooled into thinking their just for fashion, you can even get prescription Doggles.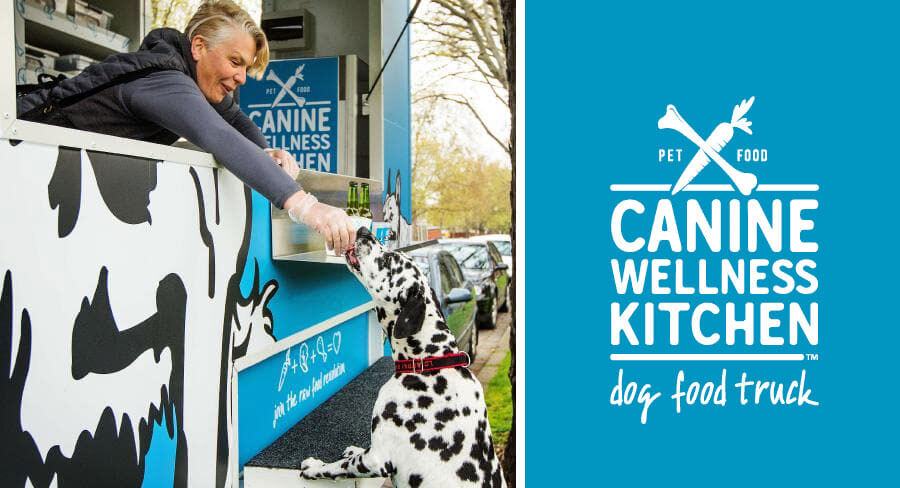 Dog food truck
Love food? Love dogs? Why not combine both in the form of a food truck for dogs? That's precisely what the Canine Wellness Kitchen is — a food truck for our four-legged friends and their owners.
The founders of this food truck, which is based in Melbourne, believe dogs should be able to share the joy and experience of food just like their humans. And so they create homemade dog food recipes (based on a raw diet) and tasty take-away offerings for dogs.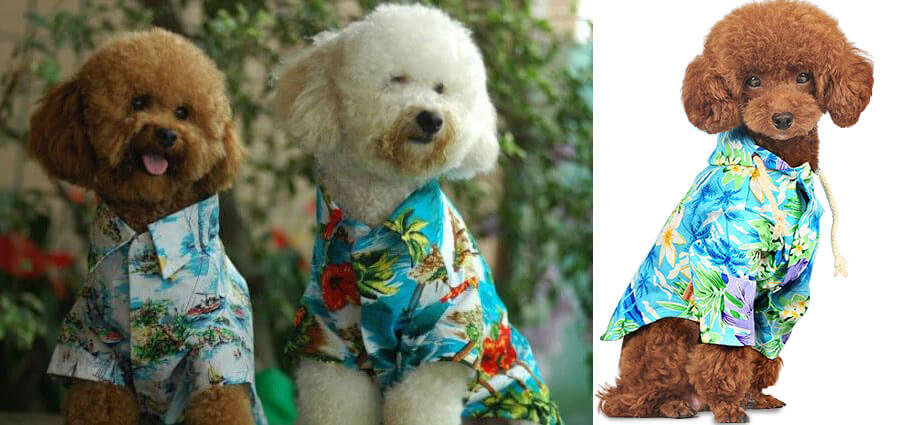 Canine Couture
We've seen a growing number of doggy fashion businesses emerge over the last decade and the trend toward well-dressed dogs doesn't look like it's slowing. From bow ties and bomber jackets to hats and even Hawaiian shirts — pet owners are lapping it up.
Pet Threads is a prime example; it offers doggy coats, hoodies, pyjamas (yes, you heard right), raincoats, shoes, socks and, most recently, Hawaiian dog shirts. Helping dog owners everywhere make sure they have the best dressed dog on the block, this is a pet business idea that's sure to gain attention, providing you can keep your designs fresh.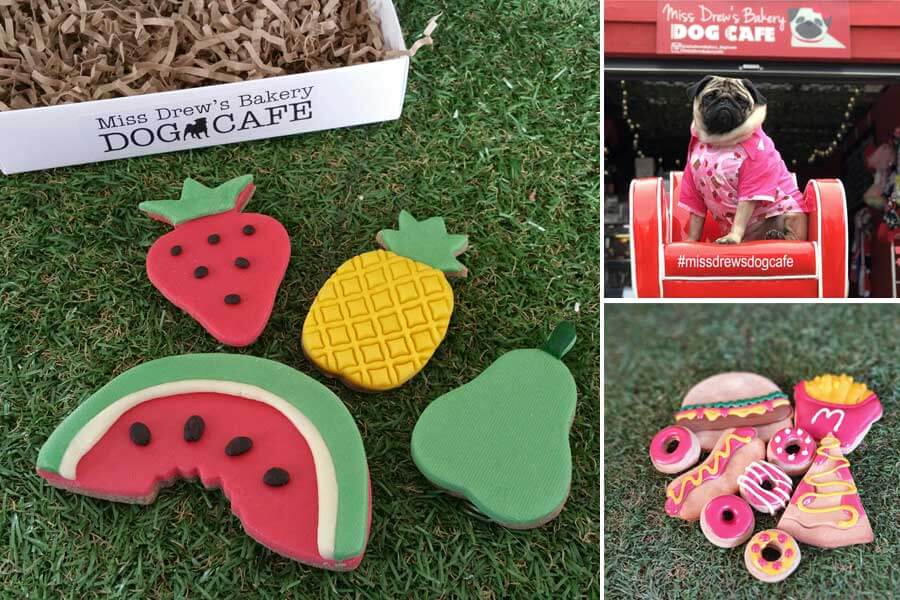 Patisserie for pets
If you're a dab hand at making homemade dog bikkies and treats, why not consider opening you own pet bakery? This is what the likes of Mrs Drew's Bakery has done.
In fact, Mrs Drew's bakery pet business idea has been so successful she's launched the first dog-only café on the Morning Peninsula. Take that cat cafes!
Mrs Drew's bakery offerings are baked fresh, using local ingredients and shipped Australia-wide. Ensuring she appeals to health pet owners, no added salt or sugar is used in the dog treats. Plus, the products are preservative free.
Love animals? There are heaps of great pet business ideas that allow you to work with your furry friends — just don't forget to clue up on the right insurance.
Or, if you've already started a unique pet related business, drop us a line in the comments below – we'd love to hear from you.
The following two tabs change content below.
Leanne Philpott
Leanne is a professional freelance writer at contentchameleon.com.au. She works alongside her fur pal Chewie (a border terrier) to deliver information that is accurate and relevant to our readers.
Latest posts by Leanne Philpott (see all)