Last year PETstock Assist committed $1 million in funding to animal welfare organisations and projects. Of the $1 million, $500,000 remains, which is to be donated by June 30, 2019.
The aim of the PETstock Assist Grant Program is to help animal welfare organisations create long-term change and provide essential care for pets and families in need.
PETstock Assist charity & events co-ordinator Jessica Guilfoyle, says this is the biggest donation in the company's history. And it hopes it will have a significant impact on those animals in need.
She says, "We're looking to fund organisations that assist with abused, abandoned and neglected pets through rescue, rehabilitation and rehoming initiatives. As well as organisations that support those who require assistance through companion animal projects and disaster assistance.
It is hoped that the funding will help educate and raise awareness of rescue pets, animal health and welfare, and the impact pets have on human health.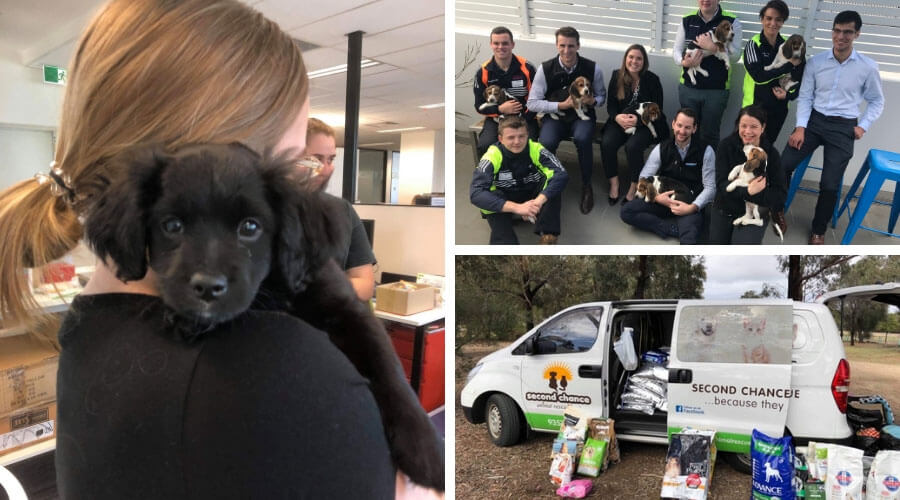 Making a difference to local grassroots organisations
Recent grant recipient, Second Chance Animal Rescue (SCAR), is using its new funding to create an animal outreach program and build an animal hospital in Hume.
The hospital, which is set to open in September 2019, will provide microchipping, vaccinations and de-sexing surgeries free of charge.
SCAR project manager Sarah Kilalea, says, "We are incredibly grateful for this opportunity to make a difference to the lives of those in the community who need it most.
"For these people, pets are often their only companion and they will go without food to ensure their pets are fed. Knowing we can help keep their pets happy, safe and healthy will make a huge impact to their lives and the lives of their pets."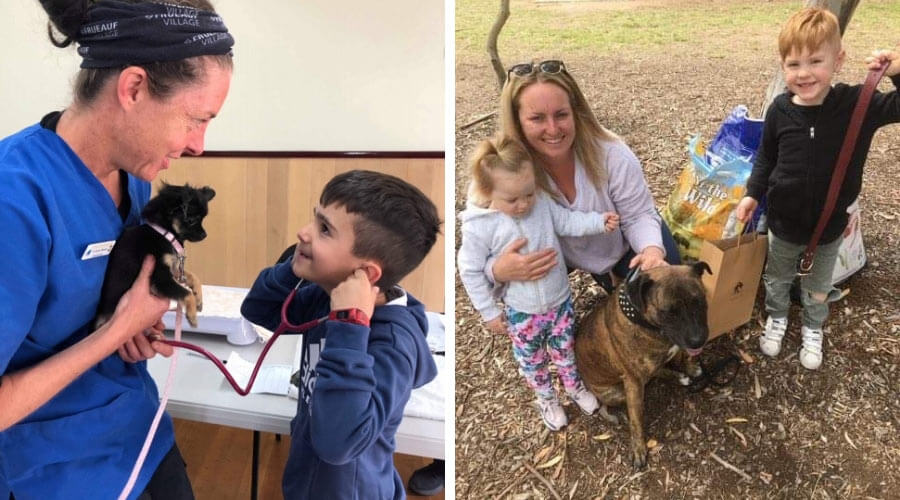 Doing great things with the PETstock grant
Second Chance Animal Rescue heard about the grant program through the work it had already been doing with PETstock.
Sarah explains, "We decided to apply to support our new outreach program, which aims to assist underprivileged pet owners care for their animals so that their pets never go without.
"The more animals that are cared for in our community means less animals are entering our pound system."
SCAR rescues and rehomes approximately 90-100 animals every month. They are only a few animals away from reaching 10,000 animals rescued, rehabilitated and rehomed since the organisation launched 11 years ago.
"The $43,000 PETstock Assist grant will help us to continue running our SCAR outreach program. The money will go towards vital medications, equipment and facilitation fees to our programs. We will also continue our free pet food bank, offering premium pet food to local pet owners."
Do you know of an animal organisation that needs funding?
PET stock Assist aims to ensure the funding makes the most significant impact for local communities. As such, organisations will be carefully vetted to ensure their approach to animal welfare is both ethical and sustainable.
The grant allocation is dependent on the goals and needs of each individual organisation. Interested parties should visit PETstock Assist for further information, including grant guidelines, and to apply.
Applications must be submitted before June 30.
The following two tabs change content below.
Leanne Philpott
Leanne is a professional freelance writer at contentchameleon.com.au. She works alongside her fur pal Chewie (a border terrier) to deliver information that is accurate and relevant to our readers.
Latest posts by Leanne Philpott (see all)