What are the benefits of a pet-friendly city? Where are our most pet-friendly cities and what can you do, as a pet professional, to advocate for pet-friendly cities?
Well, let's start with the advantages of living in a pet-appreciating city. Indeed, we Australians love our pets; 62% of Aussie households have a pet.
However, we don't just 'own' our pets, we treat our fur pals like part of the family; they're a family member with fur! Likewise, the amount we spend on our pets has increased substantially. In 2019, Australian households were estimated to have spent more than $13 billion on pet products and services. This is up from $12.2 billion in 2016.
Yet, despite our love for pets, dogs are less tolerated in public places here than compared to Europe. Sure, there are some lucky pet owners who live in suburbs that have dog-friendly beaches and/or parks and myriad pet-friendly cafes and restaurants to choose from. Unfortunately, not all cities or suburbs are like this.
What are the benefits of a pet-friendly city?
Back in 2017, after seeing a decline in pet ownership, vet Dr Chris Brown launched a campaign to make Australian cities more pet friendly. He said if we don't take action now, we might find ourselves living a life without pets and all the benefits they bring.
Indeed, there are numerous benefits to pet-friendly living. Here are a few of the many ways in which pets increase human happiness.
Fostering social interaction
In an article in The Conversation, Associate Professor Lisa Wood (Centre for Social Impact and School of Population Health, University of Western Australia) says the benefits of pet ownership extend beyond the owner and can help strengthen the social fabric of the local community.
She says, "Pets are a great leveller in society, owned and loved by people across social, age and racial strata. Perhaps it is having something in common with other people that strikes a chord, regardless of the type of pet."
A/Prof Wood was the lead researcher in a study into the social benefits of pet owners. The study showed that people who owned a pet had higher social capital than non-pet owners.
Social capital refers to trust in others, willingness to help others in the local community and exchange favours, as well as involvement in the local neighbourhood.
Greater wellbeing
Alongside the positive social impact that pets have on their owners, owning a pet can lead to increased levels of daily activity and better mental health.
In support of Dr Brown's 'Keep Australia Pet-Friendly' campaign, Mia Cobb, an expert in human-animal interactions, says, "Research shows that pets can help us exercise more, visit the doctor less, improve our heart health, reduce anxiety, offset loneliness and help us make more friends. Pets also help aid development and increase immunity in children."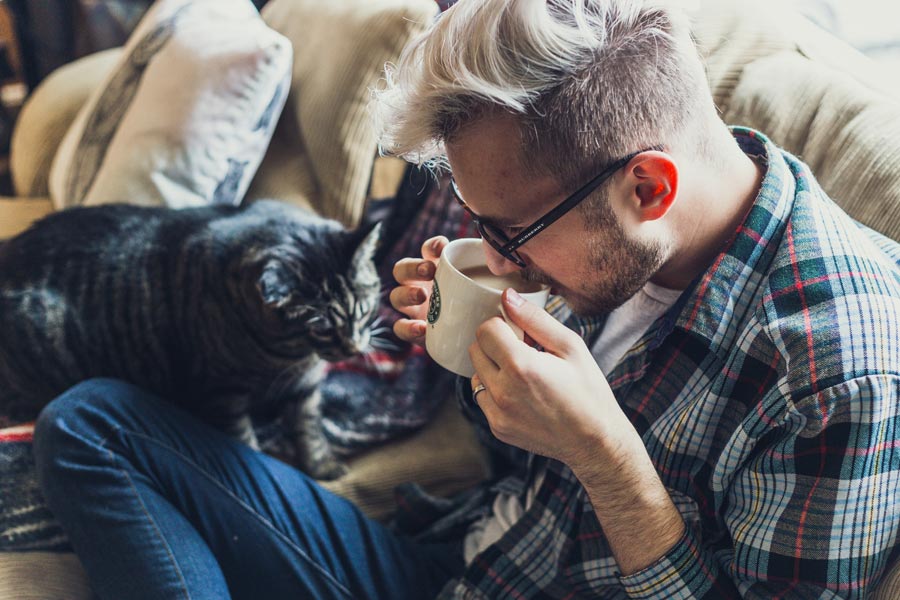 Increased pet adoption
If more cities and suburbs were pet-friendly, more people would be willing to adopt a pet. Indeed, the current COVID-19 outbreak has seen pet adoption rates rise, as people who are spending more time at home are happy to invite a companion animal into their house.
However, in normal circumstances, lack of pet-friendly housing, rentals, transport options and workplaces make it incredibly difficult to own a pet.
More green spaces
If more cities took action to become pet-friendly, we'd likely see an increase in green, open spaces. No one wants to live in a concrete jungle. Having greater access to inner-city parks not only benefits pet owners but also provides increased opportunity for everyone to socialise and exercise outdoors.
Business opportunity
According to a 2019 survey by Mars Petcare, businesses that welcome pets are likely to see increased foot traffic and greater patronage. This is because 35% of the survey respondents want to take their pets with them to restaurants and 42% want their pets to accompany them when running errands.
The other benefit of being a pet-friendly business is that you're more likely to be able to hire and retain staff (especially when it comes to Millennials!).
52% of respondents said they would choose a dog-friendly employer over one that's not. 87% of employers believe dog-friendly policies help attract and retain staff.
What are Australia's top pet-loving cities?
It's not surprising that there's a little bit of debate over which city is the most pet-friendly. Nonetheless, here's a list of some of the most celebrated pet-friendly places in Australia.
Melbourne, particularly the city of Whitehorse (VIC)
Gold Coast (QLD)
Canberra (ACT)
Perth (WA)
WA (excluding Perth)
Newcastle (NSW)
Wollongong (NSW)
Adelaide (SA)
Of course, not everyone loves pets—but should this stop us from advocating for more pet-friendly cities in Australia?
A/Prof Wood says, "Not everyone can or wants to own a pet. But two-thirds of the population does, so our cities and neighbourhoods need to be pet friendly.
Certainly, as pet professionals, promoting pet ownership is good for business. However, as we can see, there are many benefits to owning a pet—all of which can have a positive impact on society as a whole.
What are your thoughts on making Australian cities more pet-friendly?
---
Information sources:
Animal Medicines Australia (2019) Pet Ownership in Australia 2019.

Wood, Lisa. Our Pets Strengthen Neighbourhood Ties. The Conversation. June 28, 2017. Accessed online, May 24, 2020.

Better Cities For Pets: 2019 Annual Report. Mars Petcare.

2015 Pet Positives Score. Mars Petcare.
Image source: Unsplash
The following two tabs change content below.
Leanne Philpott
Leanne is a professional freelance writer at contentchameleon.com.au. She works alongside her fur pal Chewie (a border terrier) to deliver information that is accurate and relevant to our readers.
Latest posts by Leanne Philpott (see all)