Starting up your very own pet sitting business can be challenging. After all, there are a lot of things to think about. This includes pet sitting insurance!
Sure, it's understandable that you might think 'hey, I'll deal with that later down the track'. However, it's easy to forget about these things — until the time comes that you need it, but don't actually have it.
If you're at the stage where you're wondering if you need insurance for your pet sitting business, read on…
Is pet sitting insurance really necessary?
In a word, yes! Generally, insurance policies are a good idea for the majority of businesses out there. Why? Simply because who knows what might happen? The fact is, we can't predict what we don't know. Having an insurance policy in place gives you peace of mind and helps safeguard the future of your business.
Let's talk about pet sitters in particular. As a pet sitter, you will be trusted to look after people's beloved fur babies. Many pet parents treat their pets like their children, so they want to know they're in good (and trusted) hands.
By taking out pet sitting insurance you are showing you take your business and your responsibilities seriously. Having pet sitting insurance also indicates that if, perish the thought, something does go wrong you don't need to worry about your financial liability.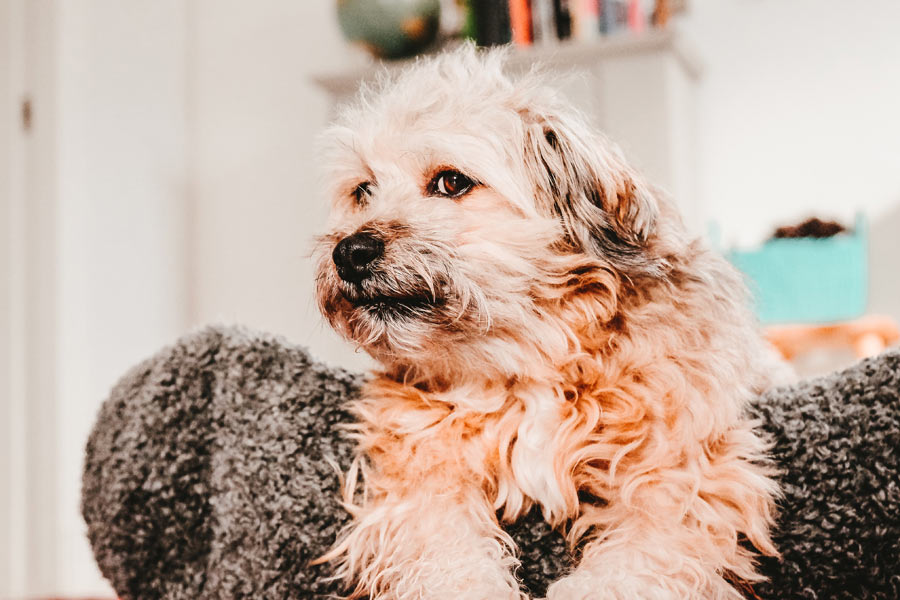 What can possibly go wrong when pet sitting?
Taking your business seriously means thinking about all the things that could go awry. By considering things that could go wrong, you can make plans to handle such circumstances or events.
Really, this is the point of pet sitting insurance. It's your safety blanket should things not go to plan. "What could possibly go wrong?" you might ask.
Well, actually, quite a few things can go wrong when you're looking after a client's fur baby. For example:
The pet could become injured
Breakages or damage could occur to your client's belongings or home
The pet could bite another person or animal while in your care
The pet could break free and run away
As you can see, these are all standard things that could, and sometimes do, go wrong. So it pays to be prepared.
Unless you have a large sum of money sitting in your bank account to pay for damages or court costs, you may find yourself in financial strife. You might even be forced to close your business.
What does pet sitting insurance cover?
All this talk of things going wrong isn't about scaremongering—it's about being sensible and planning for the unexpected.
Thinking about business insurance is being responsible and hopefully, it means you'll avoid finding yourself in a financial crisis, which can be stressful.
As a pet sitter, the types of insurance you may want to consider include:
Public Liability
Professional Indemnity
Personal Accident
Here's the lowdown on each one.
Public Liability Insurance
Public Liability Insurance is the baseline for business protection. It is typically the first type of insurance dog walkers, pet sitters and animal trainers take out.
Public Liability provides cover against financial liability when someone is injured or has their property damaged and you or your pet sitting business is at fault.
It safeguards you and your business against the financial risk of being liable for causing injury, damage, loss or death to a third party. It will also cover your legal and defence costs.
Professional Indemnity Insurance
Professional Indemnity Insurance protects your pet sitting businesses against financial losses for any legal action taken against you for services or advice you have provided.
Professional Indemnity Insurance might come into play if you were to give advice that your client later feels was harmful or inappropriate for their pet and which they feel resulted in a negative outcome. For example, let's say you recommended that your client should start walking her dog more often. She does so and this causes the dog to injure its leg, which is likely to result in ongoing treatment and a hefty vet bill. As a result, your client files a claim against you.
Having Professional Indemnity Insurance can protect you and your business against potential court costs and compensation claims.
Personal Accident Insurance
Managing your pet sitting business requires you to be in good health. But what happens if you're unlucky enough to be injured or become sick?
Not being able to work could seriously impact your business and future. Personal Accident Insurance helps look after your flow of income. It can replace part of your income for a period of up to two years. This might be just what you need to help you to keep your business ticking along while you're on the road to recovery.
Having adequate pet sitting insurance not only gives you peace of mind, but it could also give you a competitive advantage over other pet sitters in your area.
As a dog owner myself, if I had to choose between a pet sitter with insurance or a pet sitter without insurance—I know which one I'd go for!
Image source: Unsplash
The following two tabs change content below.
Leanne Philpott
Leanne is a professional freelance writer at contentchameleon.com.au. She works alongside her fur pal Chewie (a border terrier) to deliver information that is accurate and relevant to our readers.
Latest posts by Leanne Philpott (see all)