Not all pet owners recognise that training is an essential part of being a pet parent. Indeed, dog training helps mould good behaviour and keeps dogs of all sizes and breeds mentally and physically stimulated.
Dog training is a vital part of becoming a pet owner. Without a doubt, training is an essential part of a dog's life. Not only does it provide mental stimulation, but also physical exercise.
What's more, a growing number of people are becoming pet parents, an increasing number of cafes are allowing dogs and, as such, a certain level of behaviour is expected from our fur pals.
So, seeing as January is National Train Your Dog Month it's a wonderful opportunity to teach and remind clients of the importance of dog training.
PETstock's PETschool manager and professional dog trainer Tina Button explains that pet professionals can share tips with their clients to help ensure positive canine behaviour and responsible pet ownership.
Tina has compiled the following tips, which you can share with your clients in honour of National Train Your Dog Month.
TIP #1 Make use of treats as rewards
Tina recommends using food as a reward. "This is a powerful tool for shaping behaviours," she explains.
Indeed, offering treats or food is beneficial in the following ways:
To encourage basic commands including sit, stay, come and stop
Tina says, "This is particularly important when on walks near busy roads, waiting at crossings or playing at the park."
To teach sitting instead of jumping up on a visitor or family member.
Promotes waiting at the door to come inside rather than barking to get your attention
Encourages the dog to sit and stay on their bed or mat when directed
"If trained correctly, using food in training shouldn't interfere with their regular food intake. However, it is recommended to monitor daily food intake if excessive kibble is used when training.
"For dogs motivated by play, toys are an effective alternative to food stimulation and can be used to achieve the same results in many instances," says Tina.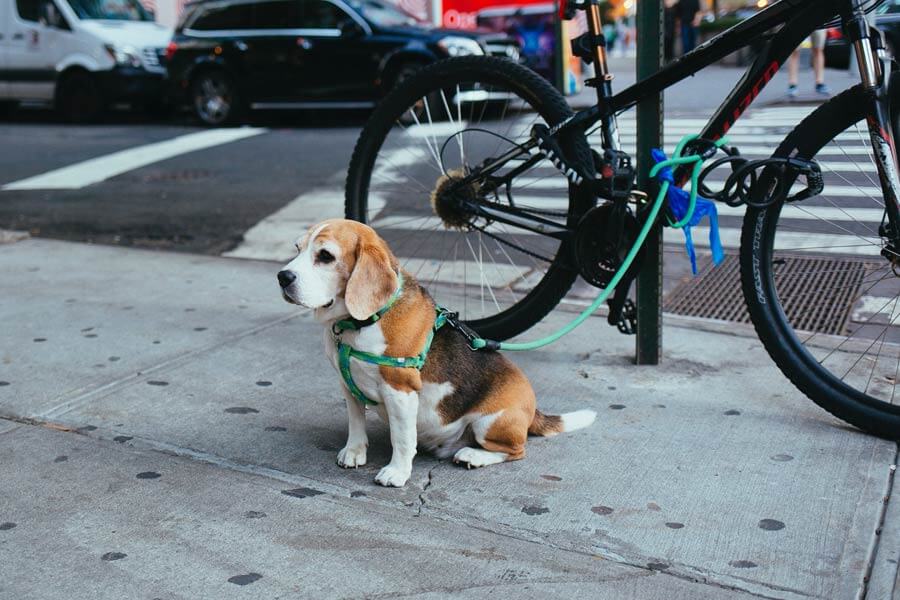 Image source: Anthony Fomin on Unsplash
TIP #2 Encourage good behaviour at ALL times
"I always encourage pet owners to give their dog a job to do while they're away," says Tina.
"When a dog barks while their owners are away from home, digs holes or destroys everything in sight, its more than likely they're bored from lack of stimulation.
"Taking them for a walk and working on behaviour exercises before work or leaving them with toys to play with will keep dogs entertained and stimulated."
If you work with a client who is experiencing behavioural issues with their dog, try offering the following tips.
Hint 1: Fill a pet pool with sand and bury the dog's toys in there — it's mentally stimulating and will ensure the dog is digging in the right spot.
Hint 2: Put some of the dog's allocated kibble in enrichment toys to keep them busy and out of mischief.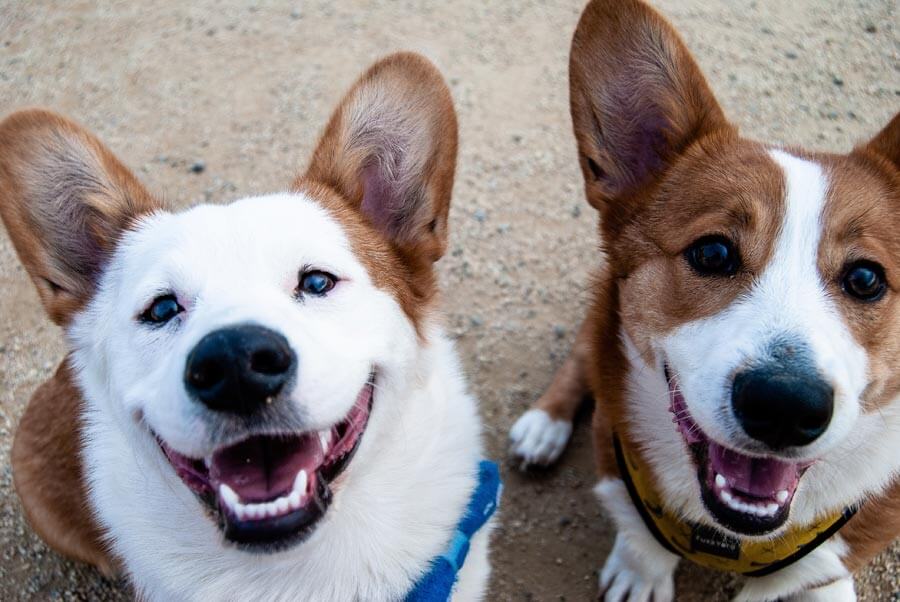 Image source: anya potsiadlo on Unsplash
TIP #3 Don't overlook the need to socialise
"The importance of socialising often gets overlooked by many dog owners," says Tina.
"Socialisation involves not only exposing the dog to other dogs but also to the environment and everyday life. Letting dogs interact with others, particularly from a young age, and exposing them to various environments will help them to develop positive and friendly behavioural skills. Don't forget to reward every good behaviour."
Again, if you have a client whose dog appears to be misbehaving, you might like to talk to them about puppy schools and dog trainers in the area. You can explain what's involved and the benefits. For example, puppy school isn't just great for dogs; it can be beneficial for owners too.
Pet owners can learn how to effectively communicate with their dogs, the importance of socialisation and how to prevent behavioural issues from developing.
Certainly, dog training is an important part of being a responsible pet owner. A well trained dog is a happy dog and an awesome fur friend.
The following two tabs change content below.
Leanne Philpott
Leanne is a professional freelance writer at contentchameleon.com.au. She works alongside her fur pal Chewie (a border terrier) to deliver information that is accurate and relevant to our readers.
Latest posts by Leanne Philpott (see all)