Using environmentally-safe products and implementing eco-friendly practices into your dog grooming business could help protect the planet and attract a whole new clientele.
The world is going green. More and more people are choosing to use natural and eco-friendly products. And they're not just looking to buy green products for themselves, but for their pets too.
We're now more aware than ever of the dangers of using certain chemicals and ingredients in our daily grooming practices. For pet owners, this desire for safe, eco-friendly, sustainable alternatives applies to dog grooming too.
A growing number of pet owners are looking to ditch the harsh chemicals, synthetic colours, fragrances, and toxic ingredients that may affect their dog's health.
Instead, they are seeking more natural, eco-conscious options. As such, if your dog grooming business isn't already opting for greener alternatives, now might be the time to do so.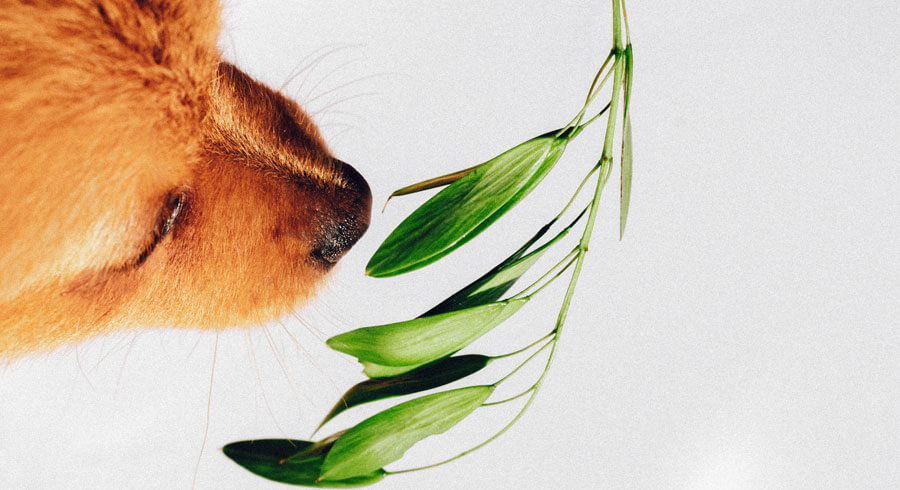 Eco-friendly dog grooming: ditch the harsh ingredients
The desire to know what exactly is in our products is a growing trend. As we have become more aware of 'toxic ingredients', there's greater emphasis on avoiding products that contain unhealthy chemicals.
This movement crosses over into the pet industry. As such, it's important for dog groomers to recognise the ingredients pet owners want to steer clear of.
According to Modern Dog Magazine, the top four ingredients pet groomers should avoid, due to the potential health risks for pets, are:
1. Butylated hydroxyanisole (BHA)
Found in dog shampoo, BHA is a synthetic ingredient primarily used as a preservative. However, the National Toxicology Program considers it to be a carcinogen. It states, "Dietary exposure to BHA caused benign and malignant tumours of the fore tomach (papilloma and squamous-cell carcinoma) in rats of both sexes and in male mice and hamsters." It's also thought to be a skin irritant.
2. Diethanolamine (DEA) 
Used in dog grooming products to create suds for cleansing, DEA is considered a skin and eye irritant.
3. Sodium laureth sulfate (SLS) or Sodium lauryl sulfate (SLES)
These foaming agents are commonly found in many dog grooming products (soaps, cleansers, shampoos). Known skin and eye irritants, when inhaled they may also cause organ system toxicity.
4. Synthetic colours and fragrances
Used in dog grooming products to enhance the colour or scent, synthetic ingredients are not 'pure'. They can be contaminated with by-products, which can lead to allergic reactions and skin irritation.
These are just a handful of ingredients that many pet owners are trying to avoid. If you're interested, here are another 20 ingredients you might want to avoid using in your dog grooming business.

How to make your dog grooming business go green
Of course, eco-friendly dog grooming is not just about ditching toxic ingredients. There are many other factors to consider.
Recycle and reuse
Using a double tank hydrobath that recycles water is a great way to reduce waste. Additionally, by using shampoos that are grey water safe, low ph and plant based, the wastewater can be used on the garden.
Source green supplies
There's a growing number of eco-friendly pet grooming brands on the market. Just be sure to do your research as some companies use terms like 'natural', 'organic' and 'eco-friendly' loosely. Get in touch with the brands you intend to use (ideally they'll be local) to ensure their vision aligns with your own.
Clean green
Source biodegradable disinfectants – or make your own using vinegar and water (rain water, of course!). Check out Essential Dog's EcoCert Approved Natural Floor Cleansers that are chemical free.
Conserve energy
Both mobile dog grooming businesses and bricks and mortar doggy day spas can implement solar panels to reduce energy consumption. Yes, there's the initial cost to consider, but don't overlook the bill savings down the line.
Go plastic free
Instead of using plastic brushes go for bamboo. And choose dog shampoos and other cleaning products that are housed in 100% recyclable and 100% biodegradable packaging.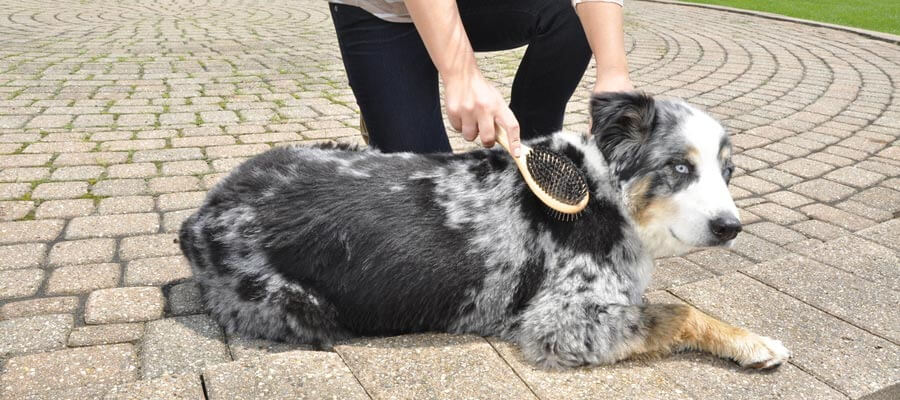 Becoming more eco-friendly is no easy feat, so make sure you're doing it for the right reasons. Don't go green simply to attract more customers or make more money. Do it to support the health of your clients' pets and to play your small, but significant, part in protecting the earth's resources.
However, if you're really serious about making your dog grooming business eco-friendly, it's highly likely you'll be successful and will gain appreciation and loyalty from existing customers, as well as attracting new ones.  But just remember to tell everyone about it!
The following two tabs change content below.
Leanne Philpott
Leanne is a professional freelance writer at contentchameleon.com.au. She works alongside her fur pal Chewie (a border terrier) to deliver information that is accurate and relevant to our readers.
Latest posts by Leanne Philpott (see all)