From automated treat dispensers, and pet activity trackers to remote cameras and self-cleaning litter boxes, there are so many amazing pet tech products on the market.
Indeed, according to Global Market Insights Inc, the pet tech market is predicted to surpass 20 billion (USD) by 2025. This is proof that more and more pet-loving households are adopting pet tech to solve their pet problems.
Clever gadgets and innovative technology are making it easier than ever for pet owners to care for their fur pals. They can keep eyes on them, even when they're at work, feed them without physically being home and keep track of their pet's fitness levels.
So what are some of the latest innovations and best pet tech products on the market in 2019?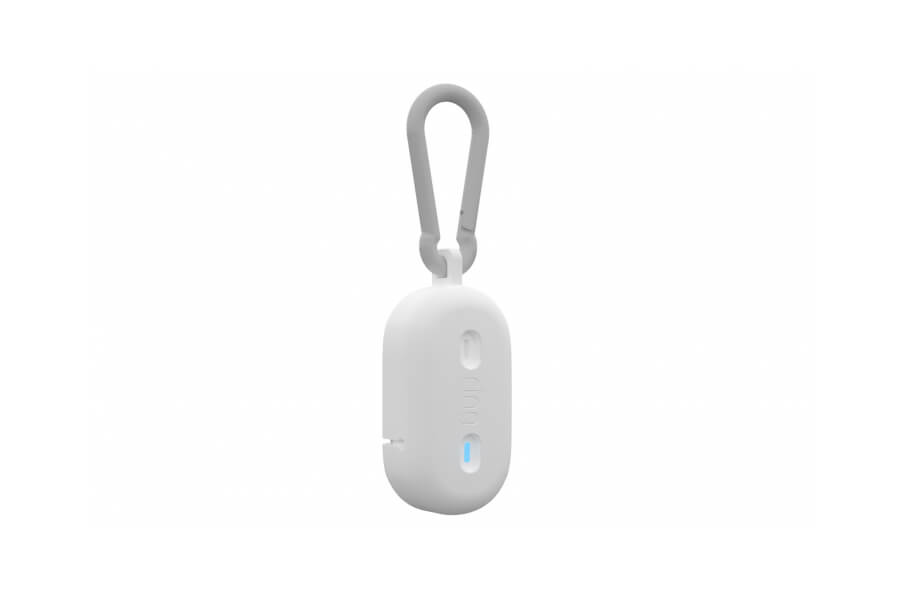 Pick 1. Amazon Fetch pet tracker
Certainly, one of the most recent announcements in pet technology is the Ring Fetch from Amazon. Making use of a new secure wireless standard called Amazon Sidewalk, the Ring Fetch attaches to the dog's collar. Pet owners can geofence their gardens and track their dog's movements. If the dog leaves the geofence boundaries, the owner gets an alert.
While 5G, WiFi and Bluetooth are currently used to operate pet tech items such as tracking collars, Amazon's Sidewalk concept uses a low-energy, low-cost network connection that has the potential to measure battery life in years, rather than days.
Amazon US employees, along with their friends and families, are currently testing the Ring Fetch. Amazon claims the Ring Fetch works over distances up to 0.5km and even as far as 1.6km using a network of access points.
According to Amazon, the Ring Fetch will be available next year.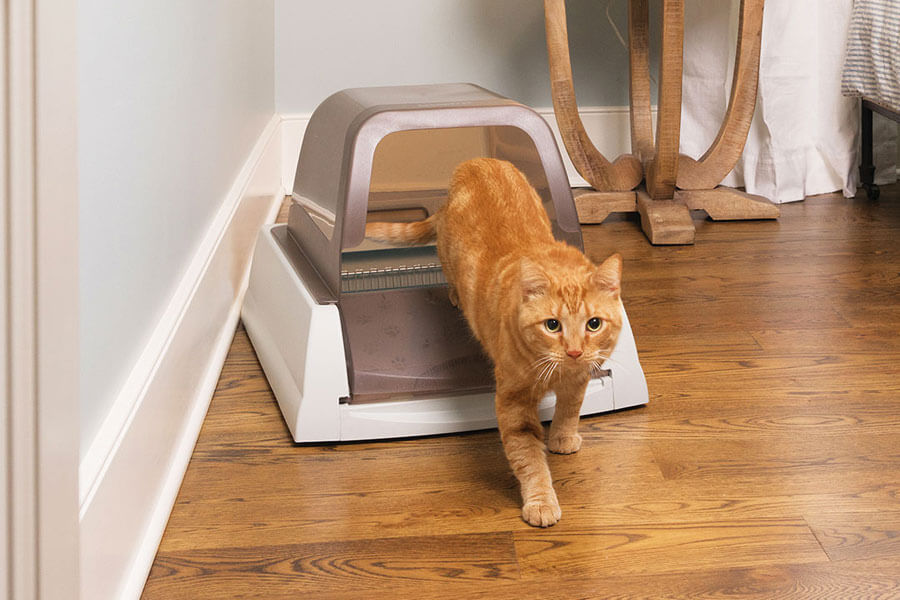 Pick 2. ScoopFree® Ultra Self-Cleaning Litter Box
Scooping and cleaning litter out of the litter box is probably one of the least loved jobs a pet owner has. However, thanks to the ScoopFree® Ultra Self-Cleaning Litter Box, there's no scooping, cleaning or refilling cats' litter boxes for weeks.
It uses crystal litter, which offers five times better odour control than tradition litter. Plus, the smart safety sensors make sure that the scooping cycle only happens when cats are well clear of the box. Phew! What's more, it even has a health counter that tracks how many times the cat pees – which is a useful way to detect a potential health issue.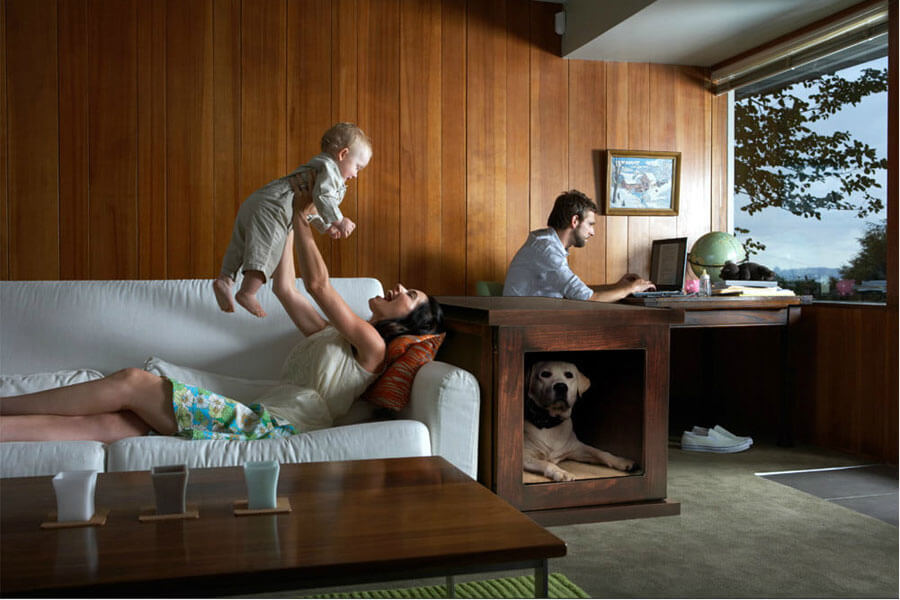 Pick 3. ZenCrate
Managing anxiety in dogs just got a little bit easier, thanks to ZenCrate. As the name suggests it's a crate in which peace and solitude awaits.
Not just any crate though, the ZenCrate features motion sensors to activate soothing music when the dog enters. There's also a motion-activated fan, an orthopedic memory-foam bed for the ultimate in comfort and vibration dampening technology to reduce physical vibration caused by thunder or heavy machinery. Talk about clever!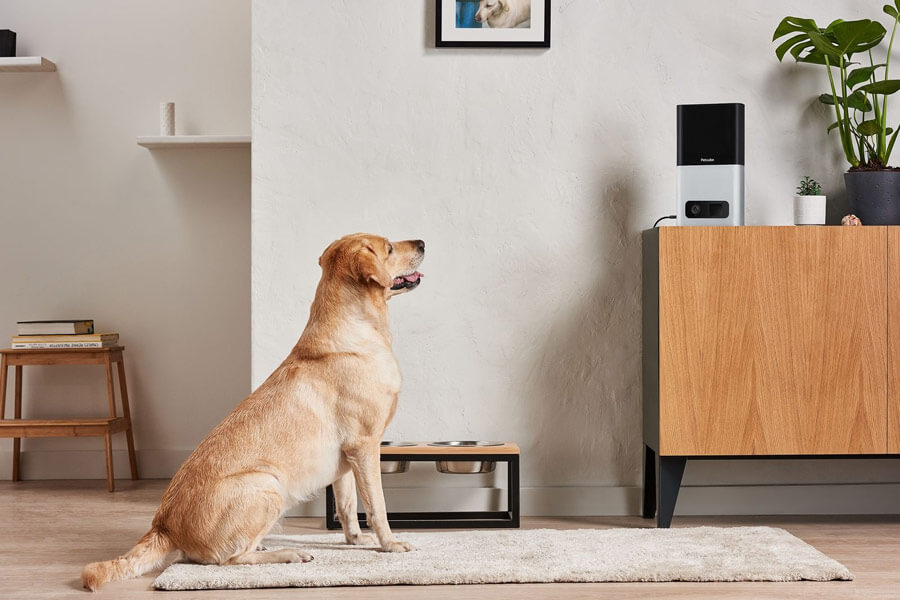 Pick 4. Petcube Bites 2
Looking after a fur pal on top of looking after a family, working, running personal errands and simply dealing with life in general can sometimes be difficult. But my, how much easier it can be with a smart feeder.
Smart feeders really have taken the pet tech market by storm. There are lots to choose from and even more pet feeders coming onto the market with added features.
The Petcube Bites 2 is a third-generation model that's more compact than previous versions. It cleverly combines a pet cam with a treat dispenser, allowing owners to treat their pets when they're not home and keep watch on them. Owners can see, talk, play with and reward their pets remotely.
Easy to fill (holds up to 100 treats) and clean, the Petcube Bites 2 features a compact, minimalist design so it actually looks pretty darn sleek housed on the wall.
Read the Petcube Bites 2 review here or check it out in action in the video below.
Pet tech lets pet owners outsource some of their least favourite jobs, so it's no wonder the market is growing at such a rapid rate. Can't wait to see what's in store in 2020.
The following two tabs change content below.
Leanne Philpott
Leanne is a professional freelance writer at contentchameleon.com.au. She works alongside her fur pal Chewie (a border terrier) to deliver information that is accurate and relevant to our readers.
Latest posts by Leanne Philpott (see all)