The pet care industry is booming. The rise of the fur baby and the humanisation of pets have led to a growing number of pet trends. The question is what will be next?
Pets have become an extension of our family. As such, pet spending has soared in recent years. With more and more pet products and services entering the market, we've rounded up some of the pet trends predicted to be big in 2020.
Pet trends to look out for
From paddock-to-plate dog food, cat couture and pet playgrounds, there are plenty of cool and crazy things likely to cause a storm in the pet world. Here are just a few of the things gaining the attention of pet owners and industry professionals alike.
Playgrounds for cats
According to Pinterest, playgrounds for cats (along with kitty gyms) are growing in popularity. On closer inspection, it appears the internet is jam-packed with images of out-of-this-world playgrounds for our purring pals.
It seems pet parents want to create a home that is just as appealing to their feline friends as it is to them. And what better way to impress a cat than with an overhead cat playground.
Featuring hanging walkways and skillful scratching posts made from eco materials, it's cat heaven. Plus, when it comes to space saving, these ceiling and wall-mounted playgrounds get an A+.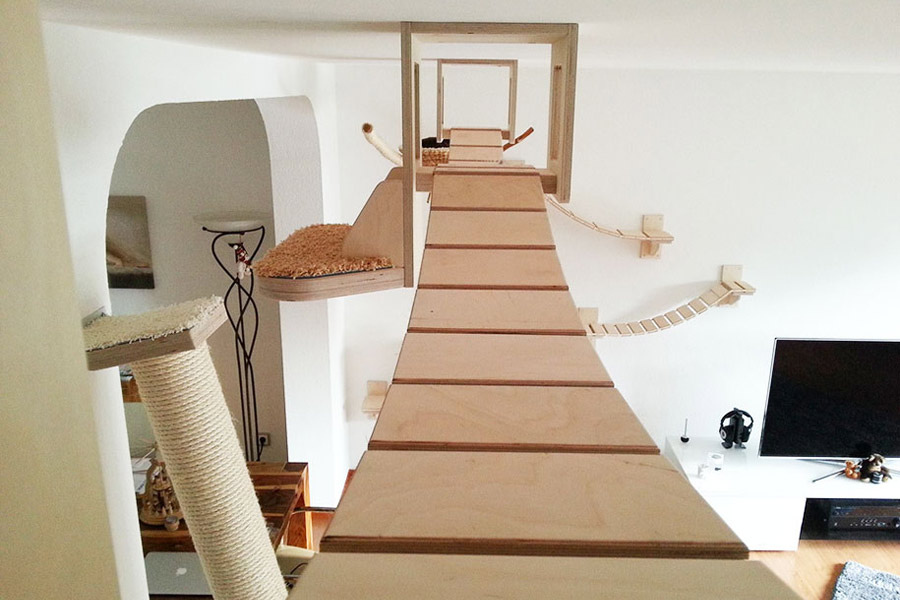 Image source: deMilked
Feline fashion
Dapper dogs are nothing new, but how about cool cats? Clothes for cats are likely to see a surge in 2020.
From cute cat sweaters and roll necks (like the one pictured below) to pretty dresses and dress-up costumes, kitty couture is on the rise. Plus, pet hats are proving to be popular too!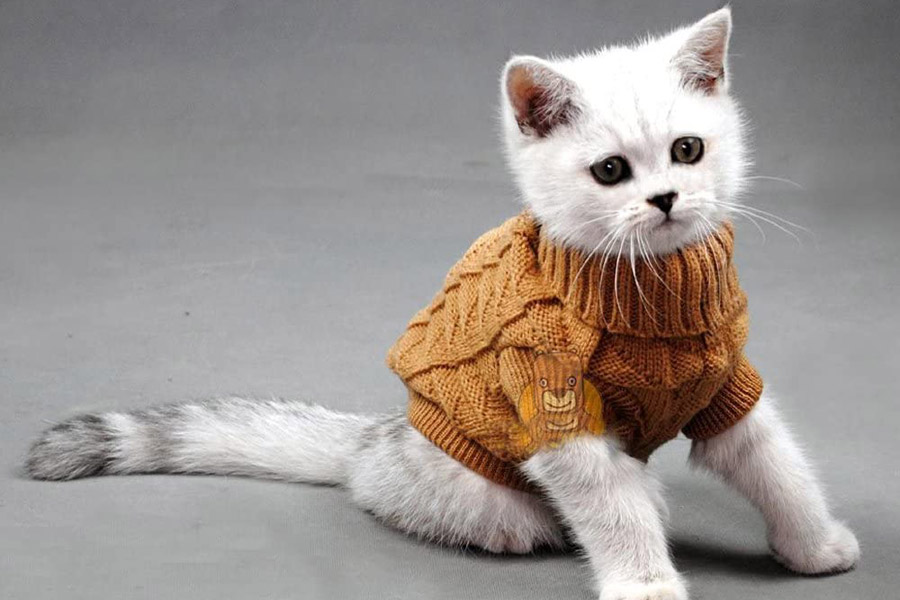 Image source: Amazon
Food trends
When it comes to food, pet trends are mirroring human diet trends. For example, a growing number of pet parents are choosing healthy, human-grade and conscious foods.
Indeed, when it comes to 'conscious' foods — Car-Baked Dog Treats are a great example. Featured on Trend Hunter (and pictured below), these dog treats raise awareness of the dangers of leaving dogs in hot cars. The biscuits are baked inside a hot vehicle to really bring home the fact that cars can get immensely hot and be lethal to pets.
Meanwhile, according to Food Processing, pet parenting are continuing to choose healthier pet foods and fruit is likely to be a key pet food ingredient in 2020. Apparently, fruit signals health and so it's being included in pet food to help boost its nutritional status. Expect to see more blueberry, raspberry and strawberry purees in pet food ingredient lists.
As for human-grade food for pets, 2020 is likely to see even more pet owners purchasing pet food that's good enough for humans to eat. Wet Noses is an example of this particular pet trend. It uses 100% whole, human-grade ingredients. Choose from dishes you recognise, such as chicken cacciatore or beef and greens. Yum!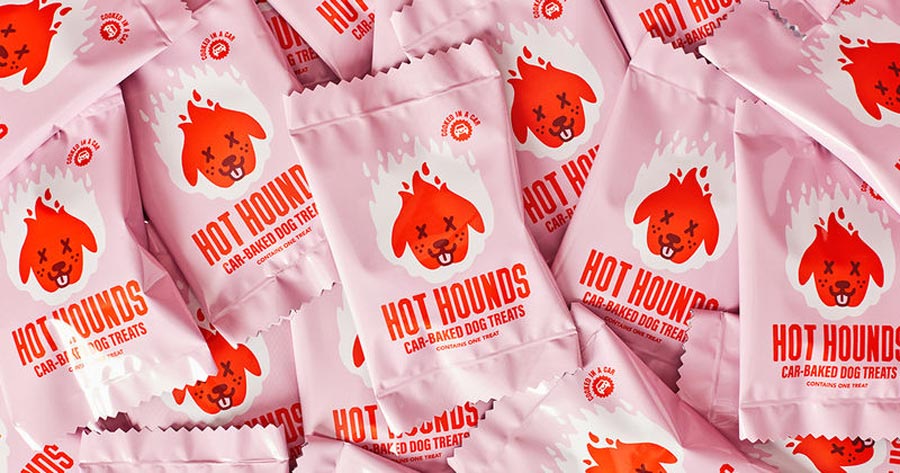 Image source: Trend Hunter
Pet tech
When it comes to pet trends, tech gizmos, apps and devices are always top of the list. In 2020, it seems the Inupathy is making waves.
Wondering what on earth the Inupathy is? Designed in Japan, the Inupathy is essentially a harness that signals how your dog is feeling. It reads our fur pals heart rate to assess how they're feeling on any given day.
The gizmo also comes with its very own app, so pet owners can track their dog's emotions over a period of time.
Have you come across any interesting pet trends or insights? We'd love to hear your thoughts on what will be hot in 2020.
The following two tabs change content below.
Leanne Philpott
Leanne is a professional freelance writer at contentchameleon.com.au. She works alongside her fur pal Chewie (a border terrier) to deliver information that is accurate and relevant to our readers.
Latest posts by Leanne Philpott (see all)