COVID-19 is seeing many pet owners in self-isolation or practicing social distancing. However, what happens if pets get injured or become sick?
While pet owners may worry about the implications of the various stages of the COVID-19 shutdown on their pet's health, vets are also finding the situation challenging.
Certainly, the welfare of animals is paramount for any vet, but veterinary owners also need to consider the health and safety of their staff and clients. This may mean closing their doors – for the time being.
Thus, virtual vet consults emerge as a valid response to the current pandemic. It means pet parents can rest assured their pet will receive the care and attention he or she deserves; likewise, vets can continue to practice and make an important contribution to animal welfare.
Indeed, in the same way that telehealth services are assisting us humans to remotely access the health care we require, virtual vet consults are a wonderful opportunity for vets to continue to offer tailored advice and assist pets and pet parents in need.
Making remote vet consults work for you and your clients
There are different ways in which virtual vet consults can work. Some veterinary clinics and hospitals are conducting 'remote' consultations in the following way.
Providing the client has not returned from overseas within the last 14 days, is not experiencing any flu-like symptoms and has not been asked to self-isolate, they still arrive at the clinic. However, instead of entering, they are asked to remain outside.
A nurse collects the pet from the client and obtains contact details at the same time.
The animal is taken to the vet who performs an examination.
Once the examination results are received, the pet owner is called via phone to discuss the issues and answer any questions the pet owner might have.
Finally, the pet is returned to the owner (maintaining a 1.5 metre distance) and payment is arranged.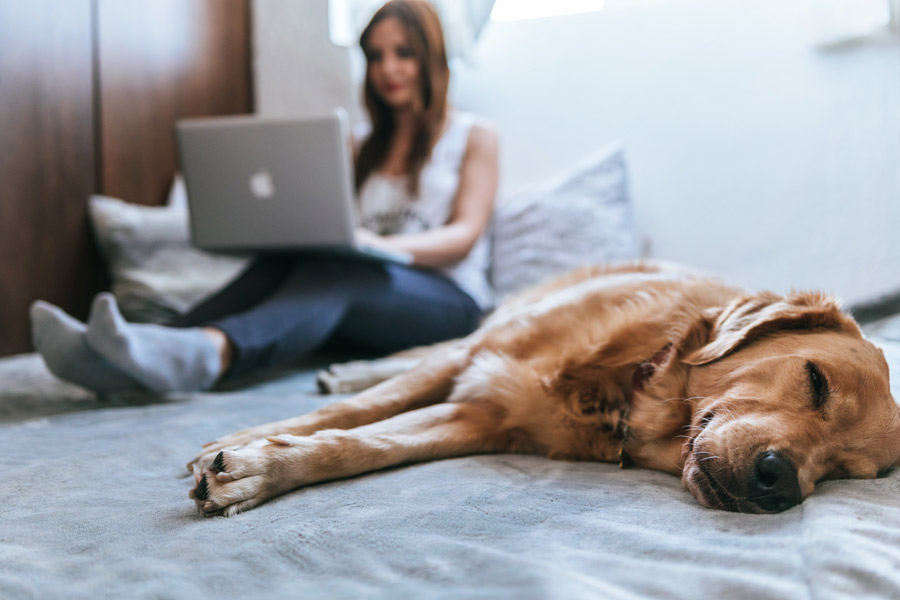 Web-based consults
An alternative option is to conduct real-time, internet-based vet consults. Thankfully, improved camera technology and increased speed times make online consultations not only possible, but also practical.
Already, there are vets that offer this service but it's likely a growing number of vets will jump on board. For the majority of vets that currently offer remote vet consults, it has been borne of necessity. For example, vets operating in remote regions who are providing the service to people in the community that work long hours, such as healthcare workers and teachers.
Even without self-distancing and self-isolation, being able to conduct a vet consult from the comfort of your desk is certainly more convenient than traditional face-to-face appointments.
According to Vet Practice Mag, other vets have turned to online consultations to address the growing amount of misinformation available regarding pet health on the internet.
Remote vet consults regarding minor ailments such as itchy skin, rashes and other non-life-threatening conditions are certainly practical. Vets conduct their web-based consultation, send out medicines in the post or email the pet owner a script to fill at their nearest pharmacy.
Access to vets online gives pet owners peace of mind and it means animals don't miss out on the care they need.
Without a doubt, a virtual vet consult has its challenges. There's no way to physically examine the pet, so vets must rely on the owner's responses to their questions.
Food for thought
There's also no denying many vets (and pet owners alike) would miss the social interaction of an in-person consultation. Indeed, for many older pet parents taking their fur baby to the vet is an outing; it's a valid reason to leave their home. (I'm talking about in normal circumstances here, not during the COVID-19 pandemic. However, more on this below.)
At present, the Federal Government has not placed restrictions on vet visits — although you are expected to carry out social distancing measures.
Nonetheless, in the current climate, it certainly makes sense to offer online consults. Plus, it could provide an alternative business model for some vets post COVID-19.
Related posts:
---
Information sources:
Remote consults good for pets and vets. Veterinary Record, 2019.
Virtual reality. Vet Practice Mag, May 12, 2015.
The following two tabs change content below.
Leanne Philpott
Leanne is a professional freelance writer at contentchameleon.com.au. She works alongside her fur pal Chewie (a border terrier) to deliver information that is accurate and relevant to our readers.
Latest posts by Leanne Philpott (see all)