The law, as it stands, is failing many animals: just consider factory farming, the issues that arise from animals being considered legally as 'property' or the fact that in Australia it's not technically illegal to test cosmetics on animals. (And this is just the tip of the iceberg!)
Graeme McEwen, past president of Animals Australia and author of Animal Law: Principles and Frontiers, says, "The animal protection statutes of the various Australian States fail to protect the overwhelming mass of animals, some half a billion annually. They do this by exemption of various practices or classes of animals from their cruelty offence provisions."
So it's little surprise that animal law has emerged as a growing area of legal study and practice. It utilises current laws and calls for new legislation to increase animal protection and safeguard animals from cruelty, neglect and exploitation.
According to Voiceless (a leader in animal law in Australia since 2004), over the last ten years animal law has become a well-established and distinctive area of law. An increasing number of reputable national and global educational institutes are now teaching animal law; this includes a number of universities in Australia.
Animal law governs the interactions between humans and animals (companion animals, wildlife and animals used in entertainment or research) and addresses a wide range of legal issues.
According to Barristers Animal Welfare Panel—which amongst other things, encourages the adoption of animal law as part of the syllabus for law schools in Australia—animal law principally concerns:
The failure of Australian law to properly protect the welfare of animals, numbering some half a billion animals annually, including the legal conception of animals as property;
The challenges confronting the enforcement of such laws, including by way of prosecution and private challenges utilising civil remedies such as interlocutory injunctions;
The rights of advocates (including by way of secondary boycotts) and protestors, and possible legal impediments to the public dissemination of the animal welfare message (such as enunciated by the High Court in the Levy 'free speech' case);
The manner in which strategic litigation may be creatively used to improve animal welfare outcomes in reliance on laws other than animal protection statutes (with their low welfare thresholds for most animals); and
The case for law reform. This includes the manner in which the Commonwealth may assume principal responsibility for animal welfare.
While current laws permit and in some cases beget animal cruelty and suffering, the burgeoning area of animal law centres on driving and advocating changes that will help protect animals.
Animal law incorporates a variety of actions that are a driving force for change. This includes:
Writing submissions on government policy
Advocating for progressive legal reforms
Representing the interests' of animals in legal proceedings or commercial and private matters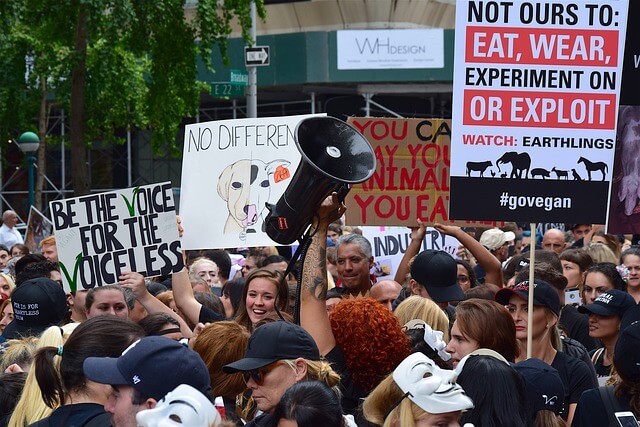 What are some key issues that animal law addresses?
Issues concerning animal abuse, neglect and exploitation are overwhelming. As an indication, here are some of the current topics:
Laws and policies regulating commercial whaling activities
Regulating the treatment of animals in captivity
Animal use in scientific research and teaching
Use of animals in fashion and cosmetics
Use of animals in entertainment
Live export of animals
Factory farming
Ag-gag legislation
Cruelty to domestic animals
Laws governing the treatment of invasive animals
Use of battery cages and sow stalls
Culling of wild animals
While animal law issues are wide-reaching, lawyers specialising in animal law will cover off many areas of traditional law. For example:
Animal custody disputes
Housing disputes involving 'no pets' policies
Animal discrimination laws
Veterinary malpractice cases
Damages claims involving the wrongful or accidental injury or death of a companion animal
Anti-cruelty claims
Interested in learning more about animal law?
There are many ways to keep up-to-date with current animal law issues and to become involved.
Start off by visiting the websites of Australia's key animal protection agencies or organisations, such as Voiceless, Animals Australia or the Animal Law Institute.
Contact Voiceless to arrange a talk at your business, workplace or event you might be planning.
Finally, if you suspect animal cruelty—take action.
Information sources:
Voiceless. Animal Law education. 
The Law Society of New South Wales, Animal Law Committee
The following two tabs change content below.
Leanne Philpott
Leanne is a professional freelance writer at contentchameleon.com.au. She works alongside her fur pal Chewie (a border terrier) to deliver information that is accurate and relevant to our readers.
Latest posts by Leanne Philpott (see all)