Staying on top of the latest pet industry trends is a great way to identify potential opportunities for your brand or business.
With pet ownership numbers increasing, there are many amazing opportunities for pet brands and 'petpreneurs' to engage and delight pet parents. Keep on reading to hear about the latest pet industry trends you might just want to tap in to!
1. Natural, sustainable pet care
The trend towards natural isn't exactly new. Yet, it's still on the rise and is increasingly incorporating pet care. A growing number of conscious pet parents now choose products that are safe and sustainable. From pet play toys made from hemp to premium, locally-sourced pet food, natural, sustainable pet care continues to be popular.
2. Support for small & local businesses
Certainly, shopping local is good for the community, but it's also better for the environment. As such, pet owners are increasingly turning to small, local businesses for their pet needs. Aside from making pet parents feel good, picking up cat food and doggy shampoo locally means less transport and fewer CO2 emissions.
There's also something nice about buying from a brand you know a bit about. Plus, when you shop small and shop local customers tend to get great customer care, which is always good for business!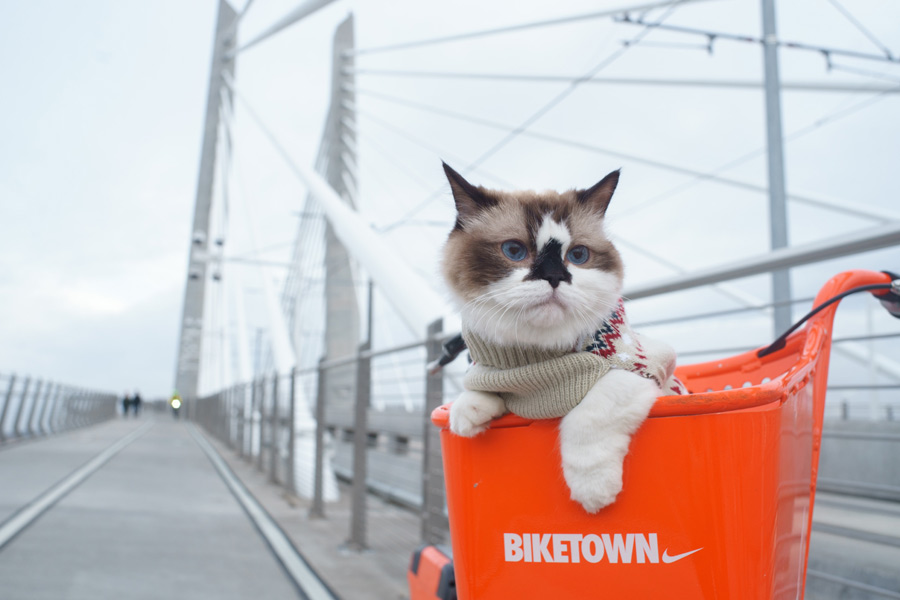 3. Pet socialisation
Sure, pet socialisation goes hand in hand with the pet humanisation trend. Yet, nevertheless, there's a growing market for brands that integrate pets into the social experiences of pet parents. Think doggy party planners, pet daycare services and apps that help dogs to find other barking buddies or assist pet-loving people to link up for a date!
One company that's definitely set its paws on pet socialisation is Uber. It recently rolled out a new service, Uber Pet. Available as a new option in the Uber app; it connects pet parents with a driver who is happy to accommodate their four-legged friends. Uber Pet is currently being trailed in Sydney and Brisbane, but it's likely that more brands and businesses will jump on the pet socialisation bandwagon.
4. Pet subscriptions
There has been a huge rise in the number of subscription-based services. From dinner recipe boxes and beauty treatments to wine and fashion subscription boxes.
It seems only fair that pets should get a look in! While it's believed that millennials are the key drivers of subscription-based services for pets, it's certainly a business idea worth thinking about (providing you can come up with something new!).
Currently, pet subscription services enable pet parents to sign up for regular deliveries of pet food, medicine (like monthly flea, tick and worming treatments), toys and treats.
However, other boxes bring happiness to pets (and owners) with product samples, cool play things and yummy pet delicacies.
5. Specialty pet services
Alongside those brands that focus on the needs of pets, for example, dog bakeries and pet hotels, regular mass retailers are starting to step up when it comes to the needs of pets.
Last year US retailer Walmart announced it would add veterinary clinics to a further 79 stores. While Target (US) revealed it would offer curated pet care boxes and Petco made known it would be expanding its pet services to include nutritional consultations.
Indeed, the growing wellness trend and understanding of mental health is likely to see more happening in this area with regards to pets.
How to leverage the latest pet industry trends
Of course, while it pays to keep on top of the most recent pet industry trends, how exactly do you benefit from the latest fads?
Here are a few hints on how to leverage industry trends and connect with pet owners in a positive way:
Show off your own love for our fur pals
Be authentic. Offer services that include pets because you love animals, not because you want to make money from pet owners (even if ultimately you do)
Be transparent about the products you make or provide and your philosophy
Take part in community pet-related events, support worthy pet charities and causes
Create and nurture a pet-friendly culture
Image source: Unsplash
The following two tabs change content below.
Leanne Philpott
Leanne is a professional freelance writer at contentchameleon.com.au. She works alongside her fur pal Chewie (a border terrier) to deliver information that is accurate and relevant to our readers.
Latest posts by Leanne Philpott (see all)