Every year thousands of animals end up in pet adoption centres and animal rescue shelters. Local animal welfare charities and organisations employ some of the most hardworking people in the pet industry. However, without much-needed funding, they cannot survive.
As pet professionals, you can help raise the profile of animal rescue and adoption centres. You can also assist in supporting their fundraising efforts or by rolling out your very own fundraising ideas.
6 ways you can help raise money for animal rescue and adoption
Many animal shelters are run by volunteers. They often rely on the generosity of animal lovers to provide care and welfare to stray, surrendered and abandoned animals.
Whether you're a dog groomer, a vet, a pet sitter or you work in the pet retail industry, there are lots of ways to help raise funds for local pet adoption centres and shelters. Here are a few animal fundraising ideas to get you started.
1. Dog wash day
Hosting a fundraising dog wash day is the perfect way for dog grooming businesses to take part. Offer fur pals a basic wash for a small fee, which is then donated to the local rescue or pet adoption centre.
You never know, it might end up being a great way to attract new clients!
2. Expert Q&A event
Veterinary clinics and pet stores could host an expert Q&A session. This is an awesome way to connect with your clients, educate them and also raise money.
You can either charge a nominal entry fee or ask for donations at the end of the session. In addition to your chosen expert, why not invite someone from the pet adoption centre to come along and explain what it is they do.
3. Encourage donations
Bricks-and mortar businesses like veterinary clinics, dog grooming salons, pet hotels, catteries, kennels and pet stores can easily collect donations.
Pop a charity box on the counter and maybe print out some facts about pet adoption or the statistics on surrendered animals in Australia. This way, not only are you collecting funds for a good cause, but you're also informing and educating animal lovers.
If you're a service provider, like a mobile dog groomer, pet sitter or dog walker, you can still get involved. Why not circulate an email or do a letterbox drop to inform potential new clients (as well as existing ones) that you are donating a certain percentage of every booking cost to your local pet adoption centre or animal rescue shelter.
Not only does it set you apart as a stand-out person and true animal lover, but also it's a great way of fundraising.
4. Crowdfunding campaign
If you're super passionate about helping your local shelter, you might want to consider setting up a crowdfunding campaign to raise money for them.
Ask local vets and other pet and animal-related businesses if they can spread the news about the campaign via their social media accounts. Display a few posters around town and tell your own friends and family. Crowdfunding campaigns have been known to reach far and wide and raise hefty sums of money.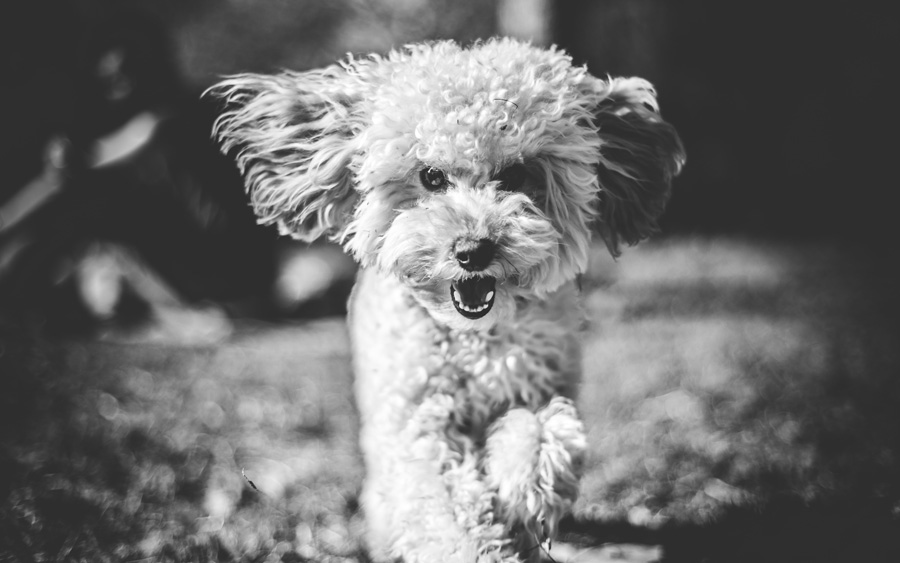 5. Charity photoshoot
Calling all pet photographers and animal artists! Pet owners adore their pets and many would love to see a photograph or drawing of their beloved fur baby hanging on their wall.
Even if you know an amateur photographer, get them involved, advertise the event (via signs in the vet clinic or on Facebook) and invite pet owners to come along. You can charge a specified fee (less than a professional would charge) or ask for donations — either way, make sure you highlight what a good cause the funds are going to.
6. Pet raffle
Get together with your local vet clinic, pet store and doggy bakery and organise a raffle event. The gift basket might include a voucher for a free vet check-up, canine or feline bakery goods, as well as a range of pet store items.
Sell as many raffle tickets as you can through various outlets and enjoy seeing the donations flood in. Arranging a pet raffle can be a fairly simple way to fundraise and it's sure to put a big smile on one lucky pet owner's face!
Certainly, thinking up practical and successful fundraising ideas isn't easy, but it is worthwhile putting the effort in. Organising a fundraising event is a great way to help your local pet adoption or animal rescue centre. You can go it alone and plan it yourself or team up with other pet professionals you know.
Most pet owners would be happy to participate, and they will feel positive knowing that they're giving money to help animals less fortunate than their own.
If you've got any creative fundraising ideas we'd love to hear them.
Related posts:
Image source: Unsplash
The following two tabs change content below.
Leanne Philpott
Leanne is a professional freelance writer at contentchameleon.com.au. She works alongside her fur pal Chewie (a border terrier) to deliver information that is accurate and relevant to our readers.
Latest posts by Leanne Philpott (see all)