There's no denying the cost of dog walking insurance is minimal compared to the potential costs that could arise from a third party claim against you or your business.
So, whether you're a dog walker or pet sitter, it pays to understand what insurance you need and what it might cost you.
Do I need insurance?
Of course, starting out in business can be costly. As such, it's understandable you might question whether dog sitting insurance or pet sitting insurance is really necessary. Here are three key considerations when making your decision.
1. Few pet owners have pet insurance
According to reports, very few pet owners have insurance for their furry friends. Despite the fact a growing number of pet parents treat their animals like family members, they don't appear to be rushing out to purchase insurance.
Findings from Roy Morgan's Single Source survey reveal that of the 5.4 million dog owners in Australia, only 7.1% have pet insurance. Additionally, only 3.8% of an estimated 3.4 million cat owners have pet insurance. In total, this suggests that only 6% of pet owners have insurance.
So the point is, what happens if a dog you're walking or a cat you're pet sitting gets injured or becomes ill? It's likely the pet owner will look to you to cover the costs!
2. Leading the pack
Pet sitting and dog walking is a growing service industry (at least before the pandemic hit). We can hope that post-COVID the industry will continue on its upward trajectory. However, with a burgeoning industry comes increasing competition.
If you intend to lead the pack, it pays to set yourself apart from other pet sitters and dog walkers who may not have appropriate, if any, insurance cover.
Setting yourself up with sufficient public liability and professional indemnity cover (these are the two key policies that should form part of your dog walking insurance) showcases your professionalism and high-level responsibility.
3. Who needs extra stress?
With a large number of dogs in parks, accidents can happen—especially when we want to give our four-legged friends free rein in an off-leash area. For example, you could be walking with a group of dogs and one of the dogs decides to "go rogue" and causes an injury to another person or dog in the park. Thanks to this unlikely mishap, you could be found to be at fault, and liable for the potential vet fees for the injured dog. Aside from the emotional stress, this occurrence could be fatal for your business.
When you see how affordable dog walking insurance can be, you'll wonder why anyone would endure the stress of not being insured.
What cover do I need and how much will it cost?
No dog walker or pet sitter wants to end up having to fork out for the cost of a client's vet fees, simply because a pet was injured while in their care. Likewise, no pet professional wants the stress of trying to find the money to pay for a lawyer's fees, all thanks to a claim being brought against them.
This is where dog walking insurance or pet sitting insurance comes into play. An insurance policy can cost you as little as just $52 a month, which is a pretty nominal price to pay for the peace of mind you'll gain.
Typically, dog walking insurance will include professional indemnity and public liability cover. You may also wish to add personal accident cover. The latter will protect your income if you were unlucky enough to become sick or injured and unable to work.
Why not get a free quote for dog walking insurance or pet sitting insurance?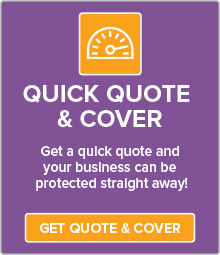 ---
Related posts:
The following two tabs change content below.
Leanne Philpott
Leanne is a professional freelance writer at contentchameleon.com.au. She works alongside her fur pal Chewie (a border terrier) to deliver information that is accurate and relevant to our readers.
Latest posts by Leanne Philpott (see all)