Vets tend to provide care throughout a pet's entire life — from the first puppy health check right through to the animal's final days of life. However, all pet professionals can play a valuable role in helping their clients deal with the loss of a pet.
Without a doubt, the loss of a pet can cause as much pain, grief and sadness as the loss of a human. Yet we can often feel that the intensity of the loss we feel is not valid. This isn't so, and it's important for pet professionals to support the fact that the death of a pet can be a truly distressful time.
Of course, different people deal with grief in varied ways. Nevertheless, understanding the different stages of grief can help you to comfort clients who have lost a pet.
Certainly, the ultimate goal of the grieving process is acceptance but people may feel many emotions after the loss of a pet before they reach the final stage of acceptance.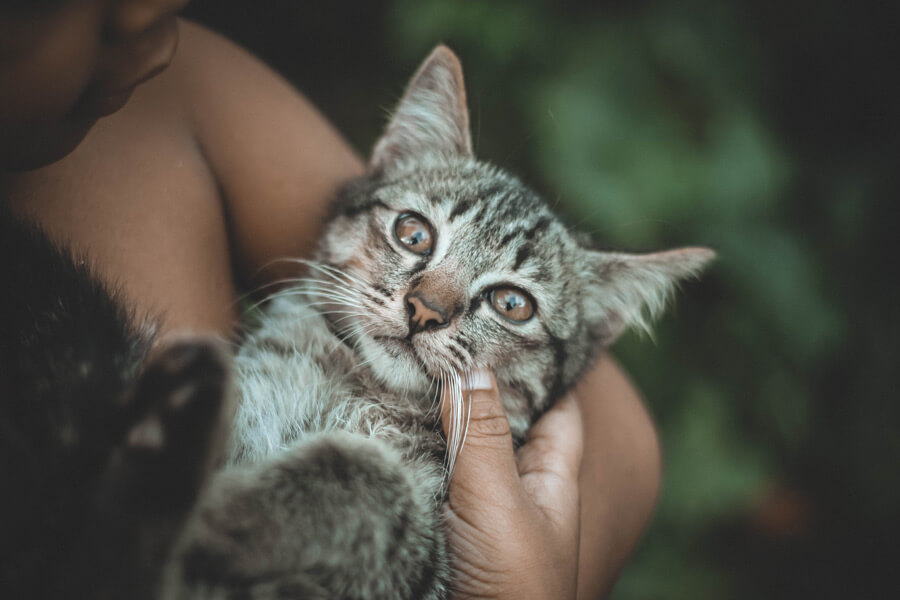 Image source: Namcha ph on Unsplash
Common stages of grief
Here are some of the more common phases of the grieving process, taken from Elisabeth Kubler-Ross' book, On Death and Dying. It may help to recognise at what stage of the course your client is at; this may help guide the strategy you use to comfort them.
Although, be aware that these stages do not always follow a consecutive path. Anger may come before denial or depression may come first.
Denial — a completely normal part of grieving, denial is the mind's way of coping. Allowing true feelings and emotions to flow can help a person to overcome the stage of denial, enabling them to move on.
Anger — feelings of anger regarding 'how' and the reason 'why' a pet dies are common. Anger can also be a form of self-protection; it prevents a person from having to accept the feelings of loss.
Bargaining — this is the stage where a pet owner might say "if only I had locked the gate" or "if I'd got to spend a few more days with Rover…" These bargaining feelings really only cause undue stress, as it's impossible for any bargain to be reached now that the animal is gone.
Depression — immense sadness and depression following the loss of a pet can be brief or long lasting. It may help the pet owner to understand that it is a normal part of the grieving process. As such, they need to allow themselves time to work through this stage.
Acceptance — for some people acceptance can be the hardest stage, as they feel that it means they're forgetting their much-loved pet. Ensure your clients know that acceptance is a positive thing and the memory of their pet can still remain strong.
Indeed, it can also be useful for the pet owner to understand all the various stages of grief they are going through. This knowledge can help make it easier for them to honor and remember their beloved pet while also taking care of their own wellbeing.
Eventually, they might even feel ready to get another pet.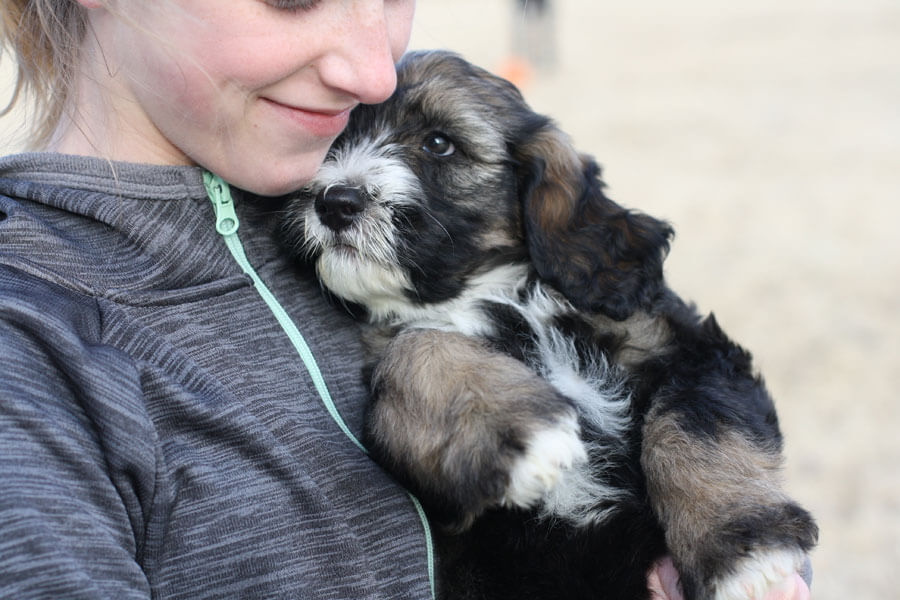 Image source: Kayla Farmer on Unsplash
Loss of a pet: how to help clients cope
As pet professionals, it is super important to show empathy for clients who have lost a pet. First and foremost, make sure you listen attentively. Allow your client to tell you about the whirlwind of emotions they are likely feeling.
Give them your undivided attention to demonstrate that what they are saying and what they are feeling is valuable. Secondly, don't judge or compare their feelings with those of another client, simply reassure. After all, their emotions are completely normal. You might advise how important it is to recognise and accept all the different emotions.
Lastly, if you feel they are having difficulty coping or they appear particularly distressed, you might suggest they seek support, for example by contacting a counseling service.
Other strategies that can help support a person following the loss of a pet include a burial, remembrance ceremony or memorialising the pet. For the latter, you might suggest planting a tree, creating a memory stone for the garden or a keepsake box containing cherished pet items.
Undeniably, it's really important to support clients after the loss of a pet. Help them to understand that their pain and emptiness is completely normal. Certainly, pet professionals can play a useful role in reminding pet owners that there is no wrong or right way to grieve, but it's important to work through the process.
Everyone will walk a different path after the loss of a beloved pet. A kind word, perhaps a hug and the offer of reassurance can go a long way towards making it a less winding path.
Resources:
Kubler-Ross, E. (1969). On Death and Dying. New York. McMillan Publishing Company.
The following two tabs change content below.
Leanne Philpott
Leanne is a professional freelance writer at contentchameleon.com.au. She works alongside her fur pal Chewie (a border terrier) to deliver information that is accurate and relevant to our readers.
Latest posts by Leanne Philpott (see all)