Have you ever found yourself competing against other pet professionals in your vicinity? Perhaps it was done in a bid to win clients or grow your business. Believe it or not, making the effort to work with others in your industry is a win-win tactic for success.
Any business coach will tell you it's important to stand out from your competitors. This means understanding your competitors' core offering and their target market and delivering something a little different.
However, this mindset might force you to view other pet professionals in your area as a threat. While in reality, there are many advantages to be gained by working with, and dare I say 'helping' your competition.
Firstly, working with, not against, other pet professionals is good karma. Don't believe in karma? That's okay because teaming up with the competition can actually bring shared business success.
Yes, helping a competitor might at first seem counterintuitive, but it can help foster fruitful relationships and encourage better practices for your business. In turn, this can create a positive image for your business and help increase your client base and profits.
Still uncertain? Here are 3 reasons why working with not against other pet professionals is good for business.
1. Competition drives change and innovation
Basically, competition keeps you on your toes. Watching what your competition is doing and how they are doing it can help you grow your own business offerings.
Of course, when you don't know your competition, it can be difficult to see what they are doing behind the scenes. Having a good personal relationship with other pet professionals means you can talk openly and honestly about business practices, including what's working and what's not.
Getting to know your competition might just give you a better understanding of the market, which can help you to recognise new opportunities.
2. You don't want to curb future opportunity
No one knows what the future holds. Indeed, when it comes to business you want to do your best to invite opportunity. Part of the process of laying the foundations for future success includes building good relationships. After all, you don't know whom you might end up working with or for in the future.
3. Give-and-take is good for growth
Sharing information is beneficial for both your business and that of your competitors. Human nature sometimes urges us to be overly cautious and keep our trade secrets close to our chest.
Yes, it can sometimes pay to not give away the details that really differentiate you from your competitors. However, if you are open with your fellow pet professionals and willing to share certain insights and useful information, it's likely they'll do the same for you.
By exchanging information we can all learn and grow our businesses and build great communication pathways and rapport at the same time. It's win-win!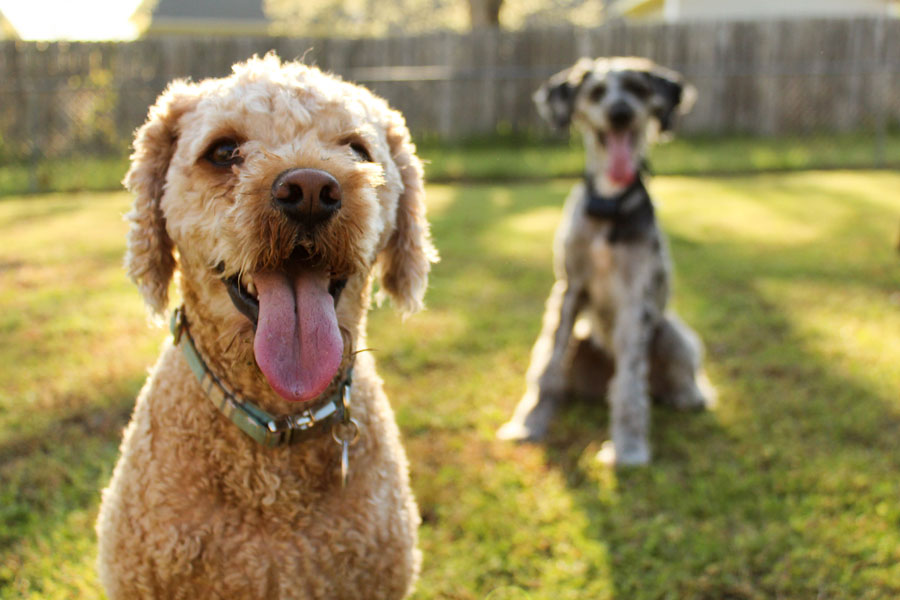 How to collaborate with other pet professionals
Now that you understand and appreciate some of the reasons why you might choose to team up with likeminded pet professionals in your vicinity, the question is how.
Certainly, there are many ways you can work together, but here are a few ideas for forging a long-standing professional relationship.
Share clients
I constantly remind my kids that 'sharing is caring' and it's the same philosophy in business (most of the time, depending on what industry you're in!).
Take pet sitting, for example. If a client (be it an existing or a new one) calls you up to request your services but your schedule is fully booked, what do you do?
If you turn the client away, you might never see them again and they're unlikely to recommend you to their friends. However, if you explain that your schedule is full but offer them the number of another professional pet sitter in the area they're going to be very grateful.
What's more, they're much more likely to recommend you, as you've shown your professionalism and the fact you have a good rapport with others in your industry. This simple act actually speaks volumes.
Offer support
It can take very little effort to offer support, but it's an incredibly meaningful act. Of course, there are numerous ways to support other pet professionals.
You might add the logo of your local animal shelter onto all your communication or marketing material to help drive awareness. If you own a pet shop that sends a newsletter out to your customers you might include mention of your local vet or a pet sitter you know to help them drive business.
If you run a veterinary clinic you could invite local pet businesses, such as sitters, dog walkers, pet groomers and the like to advertise their business on the notice board in your waiting area. It's not taking away any business from you, but it is offering a useful resource to your clients.
Meet and greets
Making an effort to meet with fellow pet industry people can be hugely rewarding. Aside from the fact you might find a new friend, it can be a great way to share knowledge. You might discuss happenings in the industry, which you can then share with your clients to demonstrate your expertise.
Collaboration is all about sharing ideas, understanding each other's business, and exploring opportunities to work together.
If you've successfully collaborated with other pet professionals, we'd love to hear your stories. Share in the comments section below.
Image source: Unsplash
The following two tabs change content below.
Leanne Philpott
Leanne is a professional freelance writer at contentchameleon.com.au. She works alongside her fur pal Chewie (a border terrier) to deliver information that is accurate and relevant to our readers.
Latest posts by Leanne Philpott (see all)