The fur baby phenomenon has seen a rise in the amount of money pet owners are willing to spend on their beloved fur pals, as well as the services they use. Indeed, there's no better time to embark on a career as a dog groomer.
Certainly, pet-related services are on the rise, which has seen an increase in the number of dog groomers around. Nonetheless, if clipping, trimming and prettifying fur clients is your passion, find out what qualities pet owners look in a dog groomer.
9 qualities that make you a great dog groomer
Whether you've already set your business up or your plan on becoming a dog groomer, there are certain traits that clients expect to see. Alongside this, there are firm skills that will help ensure your dog grooming business is a wonderful success.
Here are 9 qualities and traits to consider when starting out as a dog groomer.
Self-starter
When you run your own business you need to be highly motivated. This might mean drawing up daily To Do lists, reading up on the art of self promotion or even taking a business and marketing course to really increase your growth and revenue.
Without a doubt, you need to be in the driving seat — otherwise it's likely your new business will go nowhere.
Super organised
As a dog groomer you need to manage your clients, your finances and your supplies. This takes a certain level or organisation. Just imagine is a fur client turns up and you realize you're out of doggy shampoo or your scissors are blunt. Definitely not a good look!
Also, don't forget the need to find a positive work-life balance. Indeed, having back-to-back clients might be good for your bank balance but you don't want to burn yourself out. Managing your bookings and making certain you have time out for your own health and wellbeing requires excellent organisational skills.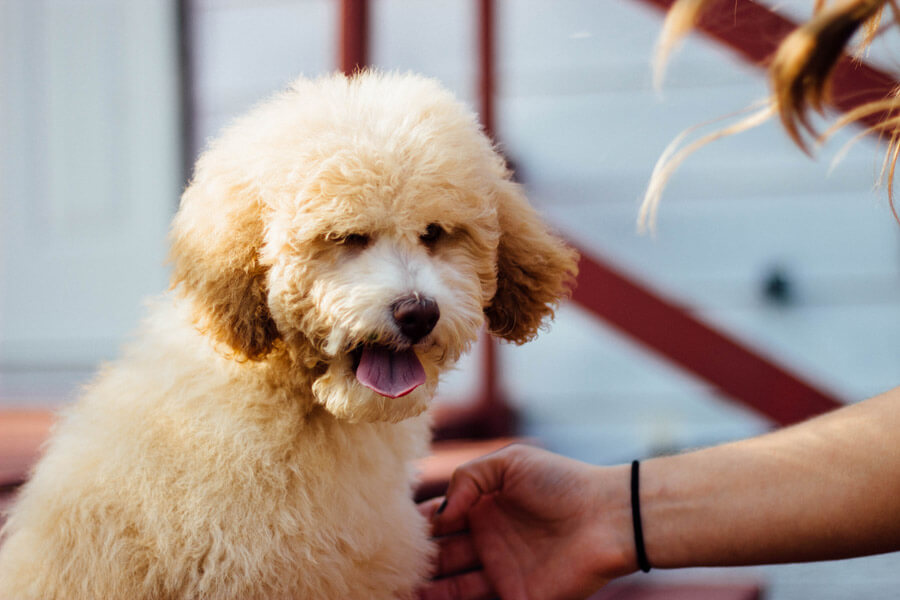 Image source: unsplash
Passionate
A passion for pets, people and making your dog grooming business a roaring success is essential. Likewise, what pet owner doesn't love to see that their dog groomer absolutely loves what he or she does. This helps to put their mind at ease, as they know you'll do the very best for their fur baby.
A love of learning
To stay ahead of competition and attract new clients you'll need to keep your dog grooming skills up to date. This might mean continual learning, reading and staying up to date on the latest dog grooming trends.
A master of social media
Mobile dog grooming businesses, as well as salons, can all benefit from using social media. Posting pics of the dogs you've transformed is a great way to attract new business and help keep you top on mind amongst your existing clients.
Running competitions on Facebook or Instagram, offering weekly specials or discounts on those quiet days is a great way to keep business ticking along.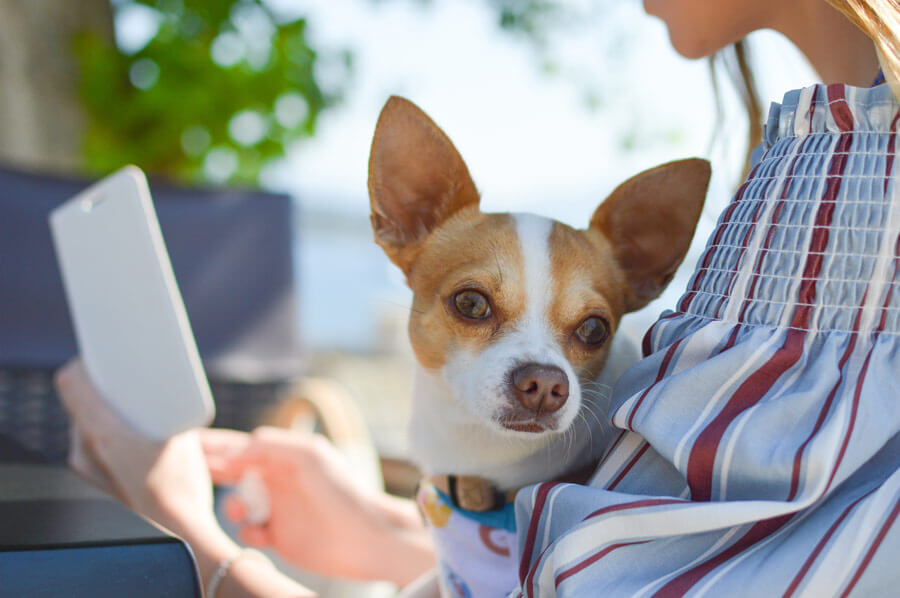 Image source: Tamara Bellis on Unsplash
Resilience
Starting out as a dog groomer isn't all wagging tails and puppy dog kisses; things are likely to get tough from time to time. What if you don't build up your business as quick as you planned? What if multiple clients cancel you all in the same week? Every start-up business has good days and bad days, so it pays to be resilient and always look forward.
Great communicator
Whether you're talking to clients, selling yourself and your services or wrangling an over-excited puppy, you need great communication skills. Despite the fact you're working with animals, to be a great dog groomer you need to be a people person.
Being a great communicator also involves being able to read your clients. You'll need to recognise when clients are in a rush. You'll also need to be able to understand what style of cut they want. Of course, it's likely there will be times when a client needs an ear to listen — a bit like a human hairdresser!
Physical fitness
Standing on your feet all day isn't as easy as it looks. Team this with excellent hand-eye coordination and you'll soon realise that being a dog groomer isn't effortless. Juggling grooming tools safely and putting your technical know-how to the test takes dexterity and precision, not to mention a steady hand!
Patience
Dogs don't always do what we ask of them. Likewise, clients don't always respond how we want them to. This is where patience comes into play. Whether you're dealing with a client who constantly cancels their appointments or a dog that doesn't enjoy being groomed, you will need to remain calm at all times. This can take a concerted effort but, ultimately, patience is a virtue (and it's also great for your business!).
Being a dog groomer isn't for everyone. However, if you have a passion for animals as well as the other qualities listed above — it might be the perfect career for you!
The following two tabs change content below.
Leanne Philpott
Leanne is a professional freelance writer at contentchameleon.com.au. She works alongside her fur pal Chewie (a border terrier) to deliver information that is accurate and relevant to our readers.
Latest posts by Leanne Philpott (see all)