Let's face it; it can be a dog-eat-dog world. To help stay ahead of the pack consider making your business part of a pet community that's loyal and robust.
Whether you're a traditional bricks-and-mortar type retailer, an online store or any other pet business, creating your own pet community can help set your business apart from competitors and keep your brand top of mind.
Indeed, launching a pet community is about creating a space or place where owners can feel comfortable sharing and engaging with others.
From a business perspective, building a community of pet parents is a great way to facilitate personalised relationships with a plethora of people.
Building a pet community
We know that pet-facilitated social meetings often translate into tangible and strong friendships. As a pet business, 'petworking' is a useful way to build meaningful relationships with potential customers. However, these days, social meetings can take place in person but also online.
So, the first step in creating a pet community is to decide whether it's going to be tangible or virtual. For the purpose of this post, we're looking at building an online community.
You can use Facebook or Instagram (or both) to create a virtual pet community. Here are a few tips and hints for doing so.
Keep the questions flowing
Asking questions is not only a great way to get to know people, but it also helps to create a community by encouraging conversation. You might ask:
What 3 things do you love most about your pet?
What's the most embarrassing thing your dog has done in public?
What tips do you have for getting rid of stinky dog breath?
Keep the questions general and make them open-ended to encourage people to share their thoughts and advice.
Post videos
Video content has become incredibly popular. Keep your videos short and consider what they offer. For example, are they funny, do they provide advice or give a useful tip? Videos don't need to be super polished or professional to be engaging. Just make sure they provide the audience with something.
Hashtags
Hashtags can help get your content seen by more pet parents. Consider thinking up a bunch of hashtags at the very beginning. For example, you might use #dogtalk, #cattalk, #Petparents, #petcommunity etc.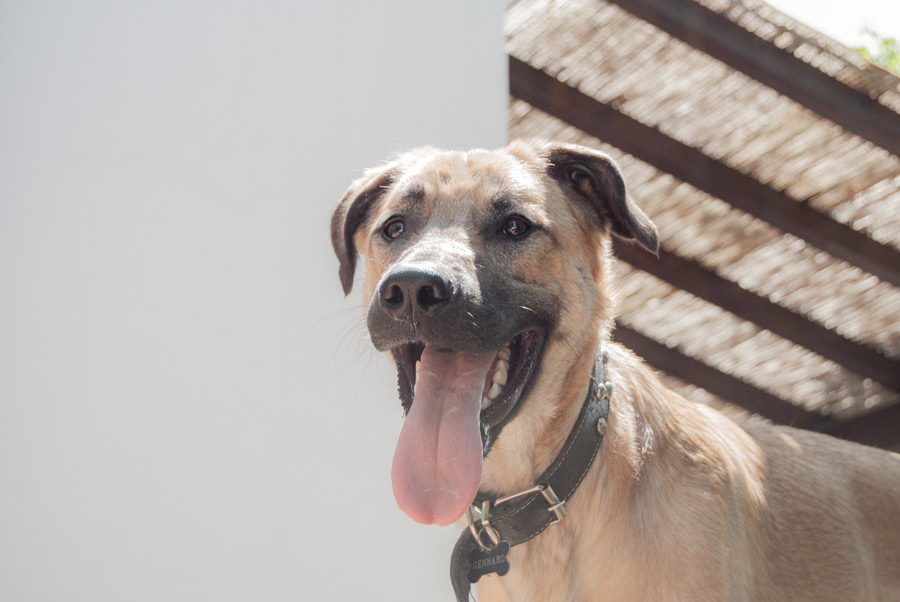 Be grateful
You cannot create a pet community without pet parents, so make sure you thank them for engaging with you. Reply to their post or use @person's-name to mention them or thank them for sharing.
Share advice and tips
As well as asking pet parents for their tips and advice, you can share your own. If you have a blog, why not pull snippets from this to create sharable content?
Post news and trends
Most pet owners want to stay up to date with the latest pet news and trends so make a point of sharing this type of content. If something big has happened in the news, ask people for their views and opinions on it, share your thoughts and encourage conversation.
Don't over-promote your product
There's a fine line between sharing product news and overly pushing your product. It's super important you find the right balance otherwise you can bid farewell to your pet community.
For example, if you're a dog groomer it's totally okay to share pics of recent doggie haircuts you've done but don't bombard people. Likewise, if you run a pet hotel, sure — you can share a pic or a customer testimonial but don't make this the focus of all your posts.
Give back
Just like any community, a pet community should involve a bit of give and take. As the facilitator of the community, you need to do your bit and this means giving back.
As an example, you might advocate for more local businesses to be dog friendly. Share with the community the actions you're taking to encourage business owners to welcome four-legged friends into their spaces.
At a more basic level, be sure to answer people's questions, reply to posts and ask questions yourself. Creating a pet community can be beneficial for a business, but you also want to be genuine. Set the tone, encourage discussion and thank people for sharing.
It really doesn't matter whether you're a pet sitter, a veterinarian, a dog groomer or the owner of a pet hotel, all businesses can benefit from creating a pet community — providing you put the effort in.
Have you tried creating an online community for your business? What have been the pros and cons?
---
Related posts:
Image source: Unsplash
The following two tabs change content below.
Leanne Philpott
Leanne is a professional freelance writer at contentchameleon.com.au. She works alongside her fur pal Chewie (a border terrier) to deliver information that is accurate and relevant to our readers.
Latest posts by Leanne Philpott (see all)