Wondering how much dog grooming insurance costs and whether insurance is really worth it? Here's what you need to know.
Are you a start-up or existing pet groomer who's looking to find insurance for your business? If so, there are several things to consider and many companies to choose from. So, it pays to do your research. To help you navigate the path of finding a dog grooming insurance policy that best suits your needs, we've put a few pointers together.
Firstly, do you need dog grooming insurance?
Sure, starting a new business is costly and time-consuming but don't fall into the trap of thinking insurance is an unnecessary cost. Furthermore, don't get caught out by telling yourself 'you'll deal with it later'.
Insurance is an important consideration for any business, but particularly when you're dealing with someone's beloved pet. So, if you're still asking the question 'do I really need dog grooming insurance', the answer is 'yes'! And here's why:
Accidents do happen
Sadly, accidents happen and usually when we least expect them. (Another reason not to delay taking out the appropriate level of insurance.)
What if a dog you're grooming sustains an injury? You could be found to be at fault and expected to cover the costs of a hefty medical bill. This unforeseen cash outlay can be catastrophic for any business owner, and just not worth the risk when you see how affordable Public Liability cover can be.
Dog grooming insurance gives you peace of mind
We Aussie pet parents adore our furry friends; they are part of the family. As such, any accident involving a pet can fast turn into a legal disaster. Aside from the emotional stress and financial worry, there's also the reputation of your business to consider. Having dog grooming insurance in place (cover typically includes Professional Indemnity and Public Liability), is part of a good business plan.
What's covered and how much can I expect to pay?
The cover will depend on the type of policy you choose. What's more, the insurance cover will depend on the set up of your business. For example, are you a mobile pet grooming business or do you operate a brick-and-mortar dog grooming salon? Each business faces different risks, which affect the type of insurance required.
However, in general, dog grooming insurance should include:
You might also consider:
To provide you with an idea of how much you can expect to pay, Pet Professional prices for dog grooming insurance start at around $52 a month. This is for a special package of Professional Indemnity and Public Liability, with cover of $1 million and $10 million respectively. (Note: the price will vary according to the State you are in due to Stamp Duty variations.)
Indeed, pets are unpredictable; planning for every eventuality is a smart thing to do. This includes considering all the different scenarios you could face that might land you in strife.
Start by thinking about all the services (existing and potential) you offer and the things that can go wrong. By truly understanding the way in which your business operates, you can find the best level of dog grooming insurance and the highest level of peace of mind!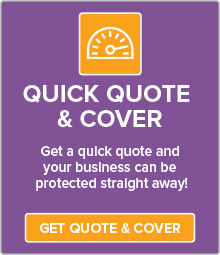 ---
Related posts:
Image source: Unsplash.com
The following two tabs change content below.
Leanne Philpott
Leanne is a professional freelance writer at contentchameleon.com.au. She works alongside her fur pal Chewie (a border terrier) to deliver information that is accurate and relevant to our readers.
Latest posts by Leanne Philpott (see all)